Classes run on Saturdays, September 9 - October 28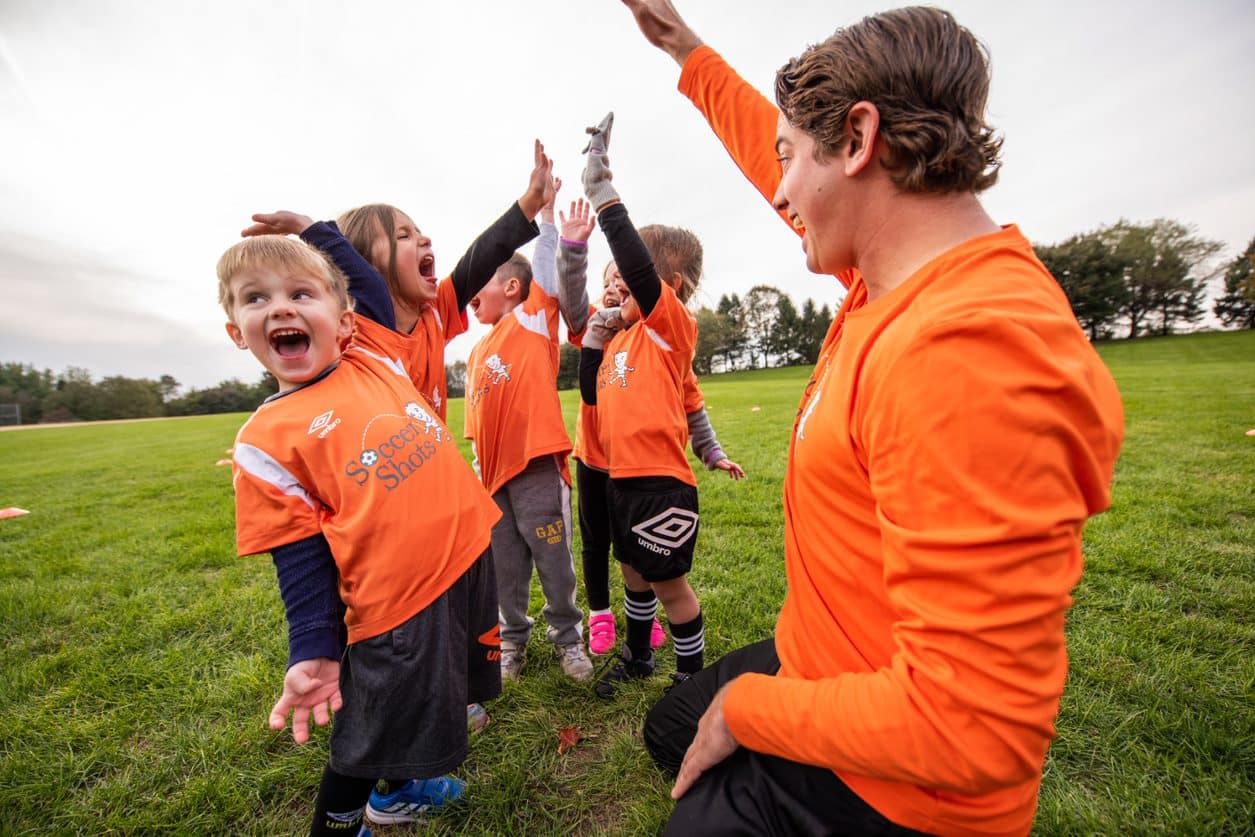 Time
Sat, September 09, 2023
9:40 am - 10:20 am
Pricing
$200
Location
Gorton Center
400 East Illinois Road Lake Forest, IL 60045
Soccer Shots Classic utilizes creative and imaginative games to focus on basic soccer skills for ages 3-5 like dribbling, passing, and shooting. Children are introduced to the basics of scrimmaging.  We also highlight positive character traits each session such as respect, teamwork and appreciation.  Registration fee includes jersey!
Class fee covers 9 weeks of class, plus a once-a-year Registration Fee and a FREE jersey for newbies!
Gorton Center will take and may use photos and videos from this event for its promotional purposes. Your attendance indicates your consent to the above.