Ann Wildman
Director of Special Events
---
EMAIL
|
Ann spent a majority of her early career in executive search working for Heidrick & Struggles, identifying and placing leadership talent at the top levels of Fortune 500 companies within the North American technology and consumer practices. Prior to her work at Heidrick, Ann was an Associate for A.T. Kearney in both the Chicago and Atlanta offices. After retiring from the corporate world, Ann became interested in non-profit work, specifically running events and chairing mission-based initiatives, which led to her interest in the Special Events role at Gorton. Enjoying her position immensely, Ann is excited about bringing everything from children's theater to live music and entertainment to community gathering events to Gorton. She hopes to continue Gorton's mission as "the gathering place to educate, entertain and inspire" as well as bringing a touch of the "city experience" right here in Lake Forest. Ann has a Bachelor of Arts from Marquette University. In her spare time, Ann enjoys cooking, reading, yoga, racquet sports and spending time with her husband, two children, and friends in the community.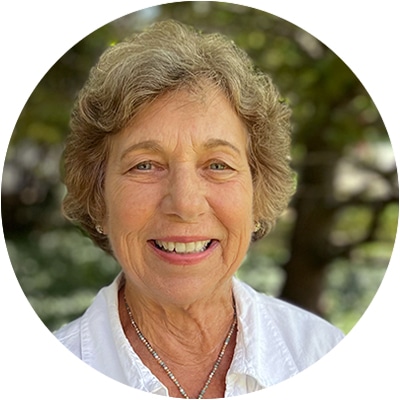 Martha ReQua
Venue Rental Coordinator
---
EMAIL
|
I live in Lake Bluff with my golden retriever, Rigby. I am the Mother of two adult daughters and have four grandchildren. I owned and operated the Frame Forum, Inc. in Lake Forest for 32 years before I sold it to retire. In 2005, I started working at Gorton one day a week as an administrator assistant. The job grew to 3 days after a year. I now work 4 days a week as one of the Events Coordinators, renting space for weddings, parties, meetings and any other events. I love my job and the great staff I work with at Gorton. You will find me in the office with Rigby greeting people when she is not asleep. When I am not at Gorton I enjoy taking a long walk with Rigby through town, playing tennis, gardening, volunteering or just being with my family and friends. I run the Market Square Car Show every July to raise money for melanoma and am an active member of As Good As Gold, a golden retriever rescue group, among other volunteering. I look forward to seeing you at Gorton.
Leslie Lord
Director of Marketing & Communications
---
EMAIL
|
Leslie received her BFA in Graphic Design from the Rochester Institute of Technology and has worked in marketing & graphic design for both large and small companies and non-profits. She feels very lucky to be able to work with the talented team at the organization that has brought so much enrichment and joy to her family and the Lake Forest/Lake Bluff Community. Leslie currently lives in Dallas with her husband, their dog Blaize, and their two adult sons. Leslie loves to practice yoga, travel, cook, read, knit, and walk with Blaize.
---
Jose Alfaro, Porter
Juan Hernandez, Porter
Derek Stout, Porter
Maro Tellez-Contreras, Porter
Andrew Trees
Chair
---
Andrew Trees received his B.A. from Princeton University as well as an MA in literature and a Ph.D. in history from the University of Virginia. He grew up in Lake Forest and moved back with his family in 2011. He is currently a professor at Roosevelt University. He and his wife, HeeSun, have two boys, and the whole family enjoys the many wonderful offerings at Gorton Community Center.
Nick Bothfeld
Vice Chair
---
Nick Bothfeld has lived in Lake Forest for over 25 years now; his wife and generations of her relatives have lived here forever! It was the perfect place to raise their two children who are now grown and on their own. Nick has been active in the community serving many years on the Lake Forest Caucus, and as president of the Winter Club. Previously he was board chair of Brushwood Center at Ryerson Woods, as well as treasurer of the Alliance for the Great Lakes. His service now as finance chair for Gorton Center further exemplifies his commitment to the community. Nick graduated Harvard College and earned his MBA from the University of Chicago. He runs the Lake Forest based financial planning and investment advisory business, Bothfeld Financial Partners. He enjoys hiking, biking and fishing in the Upper Peninsula of Michigan as well as traveling with a focus on birding trips with his wife.
Tim Morris
Treasurer
---
Tim has worked in Private Equity for 18 years and leads Investments in Manufacturers across the US. He lives in Lake Bluff with his wife Susan, his 3 daughters Catherine, Avery, and Samantha, their dog and 2 cats. His Family moved to Lake Bluff from Tennessee in 2012 and they enjoy the wonderful Community and Resources of Lake Forest and Lake Bluff.
Tim joined the Gorton Board in 2017 as a way to help give back to the Community and he currently serves as Treasurer and Head of the Investment Committee for Gorton's Endowment.
Diana Moore
Secretary
---
Having come to Gorton since she was a small child, Diana knows the value of a top-notch community center and, wanting to help enable Gorton to serve future generations, she joined the Board in 2015. In addition to Gorton, Diana has volunteered with many local community organizations including Lake Forest Caucus, the Lake Forest schools, the Junior Leagues of Evanston and Chicago, and First Presbyterian Church. She holds a B.A. in American Studies from Amherst College – Go Mammoths! Diana and her husband David have four grown children, three dogs, a cat, and a food import and manufacturing business.
Bob Scales
Chair, Finance and Operations
---
Bob is a lawyer who retired from his position as General Counsel of the Columbia Acorn Funds, a mutual fund complex in Chicago. He earned a B.A. in Philosophy from the University of Illinois; a J.D. from Lewis and Clark Law School; a Masters of Liberal Arts, from the University of Chicago, and in 2018, a Master of Arts in Religious Studies from the Divinity School of the University of Chicago. He was also an adjunct professor at the Chicago-Kent College of Law.
Elyse Butler
---
Elyse is originally from Grosse Pointe Park, Michigan. She received a B.A. in Political Science from Albion College in Albion, MI and a Master's Degree in Public Policy and Administration from Northwestern University.
Before moving to Lake Forest in 2010, Elyse worked in fundraising for large nonprofit institutions in Chicago and Evanston. Elyse has volunteered in leadership positions with many community organizations and is currently the APT President for Sheridan Elementary School and a member of the Women's Board for Northwestern Lake Forest Hospital.
Elyse and her husband Pete have two daughters and both attended (and loved!) the Gorton's Children's Learning Center.
Jessica Fairchild
---
Jessica joined the Gorton Board of Directors in May 2021. Jessica joined the Board to assist Gorton with its mission to be at the heart of the community. Jessica knows that Gorton is a key gathering place and asset in the Lake Forest community for people of all ages, after having spent many years in Lake Forest before leaving for college. Jessica and her husband, Brian, both attended various schools in Lake Forest growing up, including Lake Forest High School. They moved to Lake Forest again in 2014, after having spent time away in college, in Chicago and Milwaukee, and have two children. On the career side, Jessica is a founding partner at the law firm of Croke Fairchild Morgan & Beres, which is a growing full-service law firm based in Chicago. Before that, Jessica held other roles where she has practiced as a corporate attorney, including time spent as the General Counsel for the 2016 Olympic bid organization. Jessica has been an avid tennis player throughout her life, including playing for the University of Illinois Women's Tennis Team as a scholarship athlete. Jessica received her B.A. in accounting from the University of Illinois and her J.D. from The University of Chicago Law School. In addition to playing tennis, Jessica enjoys other racquet sports, the outdoors, watching Netflix and spending time with friends in the Lake Forest and Lake Bluff communities.
Will Georgi
---
Will has worked in the energy and clean tech sector for nearly 20 years. He currently works for Lithion Battery as the North American Sales Director. Will grew up in Lake Forest and then returned in 2012 to raise his children Liam and Jane- who both went to the drop-in center at Gorton and have participated in many other activities over the years. Will views Gorton as a cornerstone of the LF/LB communities.
Kate Hanson
---
Kate Hanson, originally from Rockford, Michigan, has lived in the Chicago area for 20 years. After a few years living close enough to Wrigley Field to hear the "roar of the crowd," Kate and her husband Geoff moved to Highwood. While living in Highwood, Kate volunteered at the Highwood library and the various Highwood festivals. Moving to Lake Forest came naturally for Kate and Geoff as their family of 4 expanded to 5. Lauren (14), Annie (12), and Caroline (10) give Kate many opportunities to continue her interest in volunteering through school organizations and coaching softball. Kate recently returned to the classroom, teaching science at Everett Elementary School after a handful of years being a full-time, stay at home mom. While enjoying her time at home, Kate became involved at the Gorton Drop-In Learning Center and this is where her love of Gorton began! Kate and her family love attending live music and family events at Gorton. Sharing all the wonderful events Gorton has to offer with new and young families in the Lake Forest and Lake Bluff communities is the main reason why Kate shares her time volunteering on the Gorton Board.
Kirtland Hayes
---
Mr. Hayes is retired after 40+ year career in management of information systems, technology development, and consultant to a corporate national accounts marketing organization.
Phil Merlin
---
I have lived in Lake Forest my entire life. I went to LFCDS and Kent School in Kent, CT. I received a B.A. in economics from the University of Colorado in 1986. I have spent most of my career in banking and real estate. For the past two years I have been working as director of partnerships and gift planning at Lake Forest College. I raised two daughters, Olivia and Emma, in Lake Forest, who now live in Chicago and NYC, respectively. My wife, Susan and I have been married for 9 years. I love to fish and hunt, and play tennis and golf.
Matt Nagel
---
Matt has had a long-standing connection with the communities of Lake Bluff and Lake Forest, where he has spent the majority of his life. He and his wife Janet reside in Lake Forest along with their two yellow Labrador retrievers, Bella and Bohdi. Matt and Janet have raised three children: Greta, Mercedes, and Vicente, all of whom are now in their late 20s.
In his leisure time, Matt enjoys golf, paddle tennis, pickleball, pheasant hunting, walks with his dogs, and bike rides with his wife. He also enjoys exploring the fun and interesting offerings at Gorton Center.
Professionally, Matt is the Chairman and co-owner of Metro Storage LLC, which is recognized as one of the largest privately-owned self-storage companies in the United States. Prior to his involvement with Metro Storage, Matt worked as a futures trader at the Chicago Mercantile Exchange. He graduated from Northwestern University's J.L. Kellogg Graduate School of Management, where he earned his MBA, and obtained his undergraduate degree in Investment Finance from Drake University.
Andra O'Neill
---
Andra attended Northwestern University and National Louis University and graduated with a B.S. in Math and Psychology. She and her husband moved to Lake Forest in 1997, raised their five children here and now have a son and his family living in the community. She has been a residential real estate broker since 2000 and enjoys welcoming new families to Lake Forest and Lake Bluff. She is currently on the Lake Forest Northwestern Hospital Women's Board and has found it so rewarding being a part of this group and supporting the new hospital. She is looking forward to being on the board and spreading the wonderful message of all that Gorton offers. In her free time, she loves walking and running in Open Lands, reading and spending time with family.
Mark Pasquella
---
Mark considers Gorton a truly unique civic resource, offering world class entertainment, education and social programming within a wonderful, multi-function facility. As such, it stands as one of the pillars of Lake Forest/Lake Bluff's cultural vibrancy. He is honored to be a member of the Board and looks forward to maintaining and enhancing all that makes Gorton so special for our community. As a 30+ year commercial real estate professional with CBRE, Mark advises Fortune 100 companies on their corporate real estate facilities and portfolios around the world. Mark and his family relocated from Chicago to Lake Bluff in 2003 to raise their children, followed by a move to Lake Forest in 2010, where they currently reside. As recent empty nesters, Mark and his wife, Susan, are enjoying some free time now that their three children are in college. Mark received an MBA from the University of Notre Dame and a B.S. from Indiana University.
Karen Rode
---
Karen Rode is a Partner with Aon Investments, Inc. where she leads the firm's global private equity and infrastructure research group. Prior to joining Aon in 2010, Karen was a Senior Managing Director for GE Equity, the private equity arm of GE Capital, where she managed a $2.8 billion portfolio of private equity limited partnership investments and co-investments. She was also President and CEO of Global Fund Partners, GE's fund of funds, and Practice Director of the Healthymagination Fund, GE's internal healthcare growth equity fund. Previously, Karen held several roles within Heller Financial, Inc. (later acquired by GE Capital) where she led the underwriting and syndication of highly leveraged debt facilities supporting middle market private equity owned companies. Karen began her career as an auditor with Ernst & Young. She is a member of the CFA Society of Chicago and a Certified Public Account. She holds a B.S. in finance and accounting from Indiana University and a MBA in finance and marketing from the University of Chicago Booth School of Business
Michael Slover
---
Michael Slover joined the Gorton board through the caucus system as a city director, and serves as the board's Audit Chair.
Frank Ventura
---
Frank Ventura is a 15-year resident of Lake Forest, moving from Chicago where he received a B.S. in Finance from DePaul University and started as an independent trader on the floor of the Chicago Board of Trade. He continues as an independent trader today. Frank and his wife, Tina, have two children. Carmelina, 14, is a freshman at Lake Forest High School and Gino, 12, is a sixth grader at the Lake Forest Country Day School. Frank and his family have enjoyed the Gorton Center since his kids were quite young, including music classes, Safety Town, the P.A.S.T.A theater program, etiquette classes, and most recently the independent movies at the John & Nancy Hughes Theater. In his free time he enjoys running, golf, skiing, walking his dog, Taffy, and watching his kids play sports.
Jack Westerman
---
Jack has spent his entire career in the private equity industry, first as an attorney with a global law firm, and more recently as an investor in North American industrial and business services companies. He has invested on behalf of institutional private equity funds and family office investors.
Jack obtained a BA from the University of Michigan, a JD from Loyola University Chicago School of Law, and an MBA from Emory University. A Chicago-area native, Jack lives in Lake Bluff with his wife, Brooke, and their four children, where they have resided since 2007. He is grateful for the many fond memories he and his family have shared at Gorton over the years, and serves the board and our community to perpetuate the Gorton vision: to engage and enrich all generations through vibrant social experiences and exceptional arts and culture.
Lisa Wolfe-DiGanci
---
I was born an army brat, lived all over the world and I'm currently on my 18th move. Raised mostly in Indiana (go Hoosiers!), I moved to Chicago in 1994 to follow my dreams of being in advertising. I worked for two big agencies before realizing it was NOT my dream job and left to go back to design school at Harrington. I started my own interior design company (Lisa Wolfe Design) in 2004 and love every minute of the creativity and independence that this gives me. I moved to Lake Forest ten years ago to join my (now) husband Mark DiGanci with the plan to return to the city … but I fell in love with the town — its history, natural beauty and architecture — and together we decided to make Lake Forest our forever home. No kids, but we have 1 dog and 4 cats, with a new puppy on the way. And a full house with my sister and Mark's parents living with us. It's a zoo. I love to travel and read (mostly non-fiction), work a lot with Citadel Theater, attempt to play the violin (thanks to Ms Donna Curry here at Gorton), and we try hit just about every street fest we can in the summer!
BE THE FIRST TO KNOW ABOUT NEWS AND EVENTS