WE BELIEVE IN COMMUNITY CONNECTION
Gorton Center is a 501c3 nonprofit organization that operates to enrich the lives of our communities through cultural arts, education, and charitable service. Gorton Center relies on the generosity of residents and businesses to help fund the programs & services offered and is grateful for the support received from our community.
Gorton Center presents live music and entertainment, films, and classes for all ages in our historic building. We also house Gorton Children's Learning Center, a high-quality early education and daycare center that has been in operation for over 35 years. We welcome our community to rent our spaces to host their own events onsite. Additionally, Gorton Center houses the offices of ten other nonprofit organizations on the second floor of our building.
HISTORY
From 1901, when our building opened as a school, to our present, we are filled with culture and history.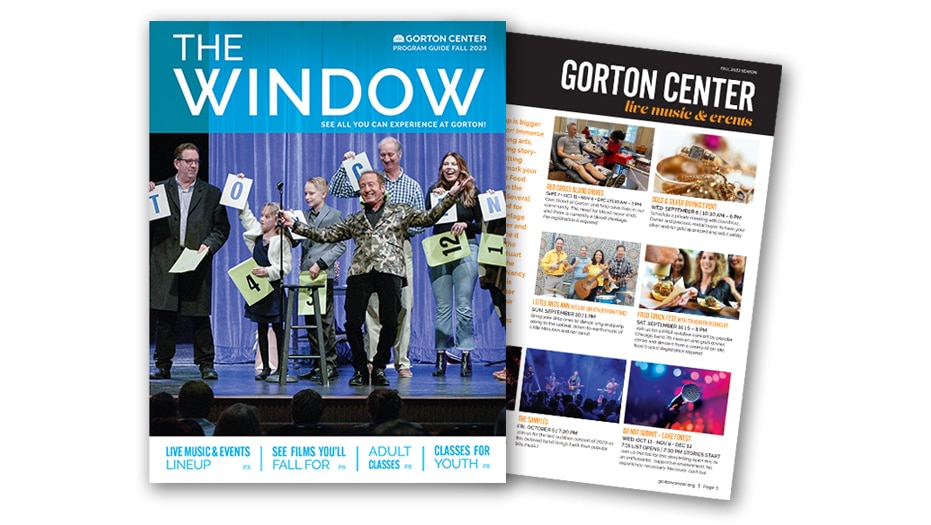 CURRENT PROGRAM GUIDE
The Window is published and mailed to Lake Forest & Lake Bluff residents three times a year.
BE THE FIRST TO KNOW ABOUT NEWS AND EVENTS