This camp runs Monday, July 10 – 14, 9:00am – 12:00pm
Bring your own or choose from our collection of crazy interesting images of shoes and construct your own art work using mixed media.
This class will teach teens to think about art as a way to communicate something about themselves. We will focus on composition and explore a range of materials – collage, stencils, rubber stamps and acrylic painting to create a final art piece.
Ages: 12 – 18 Years Old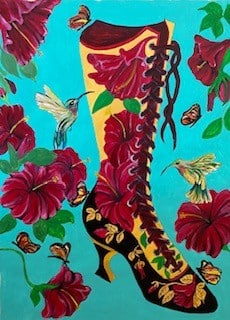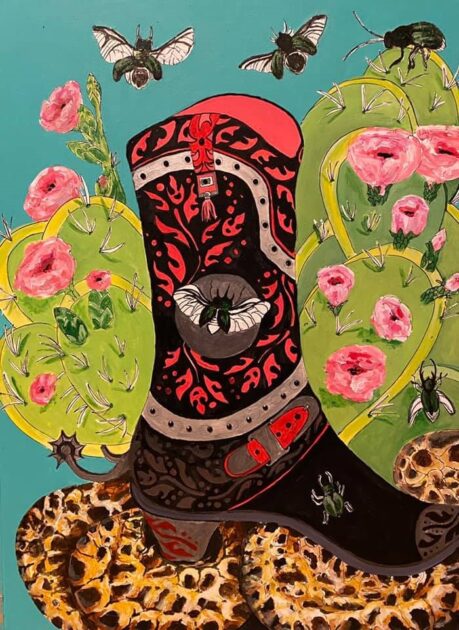 Joalida Smit is a Clinical Psychologist and Neuropsychologist turned full time artist. Through these fun workshops she brings together her two passions: art and psychology, assisting teens to think about their full creative selves. This course is open to all teens. LGBTQ friendly. This is not art therapy but using art to tell stories of psychological significance.   www.joalidasmit.com