Part of the Family Event Bundle!
Time
Sun, September 10, 2023
1:00 pm - 2:00 pm
Pricing
$15
Location
Gorton Center – John & Nancy Hughes Theater
400 E. Illinois Road Lake Forest, 60045
Kids will love to sing, jump and dance along to the upbeat, interactive songs Little Miss Ann and her band will be playing in our John & Nancy Hughes Theater
Little Miss Ann is a Chicago-based, nationally touring kids musician who has made 7 award-winning Family Music albums. She is also a former Chicago Public School teacher, an instructor at Chicago's iconic Old Town School of Folk Music, a mom and a first-generation Filipina American. Whether Ann is singing about Ube, a purple Yam, or the 606, a landmark trail in Chicago, her musical themes will inspire kids to let their own light shine in their own families as well as in their communities! Recommended ages: 3-10
Little Miss Ann has performed everywhere from New York to Nashville to Los Angeles with the Little Miss Ann Band which includes her husband, the drummer, Patrick Milani. They have played notable festivals like SXSW, Lollapalooza, and Nashville's Pilgrimage as well as music venues like the Strathmore Theater, Overture Center, NYC's Brookfield Place, and Millennium Park.
Little Miss Ann is actively involved with Family Music Forward, a diverse collaboration of family artists who seek to amplify black family artists in Family Music. She is also currently a Governor for the Chicago Chapter of the Recording Academy GRAMMYS®
This event is part of the Family Event Bundle – purchase tickets to three shows and save $5 off the price of purchasing separately. Little Miss Ann, Lampchop and Mermaid Theater are all part of the family event bundle.
Suzy's Swirl will be selling yogurt cups at the event!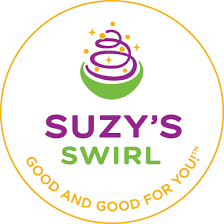 Gorton Center will take and may use photos and videos from this event for its promotional purposes. Your attendance indicates your consent to the above.
There is no refund given for unused film or event tickets.