HEAR GREAT SONGS YOU KNOW AND LOVE!
Join us for an outdoor summer concert at Gorton!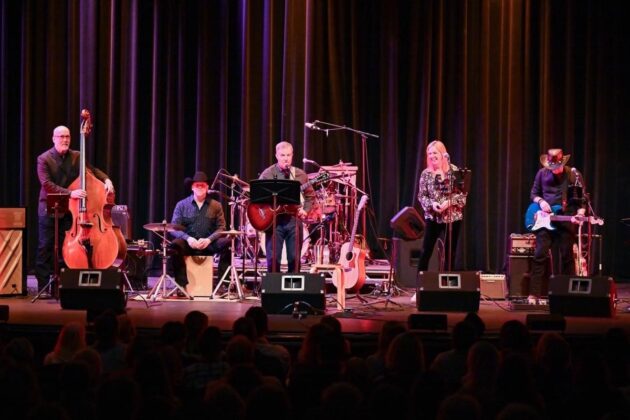 The origin of Bourbon Country goes back to 2012 when Randy Leggee and Nathan Masey shared a common thread of music in churches and entertainment venues. After working out a plan for basing the band on Country music, Bourbon Country started entertaining fans and friends throughout Chicagoland and Wisconsin. When Nathan moved to California, Warren Pohl joined Bourbon Country bringing decades of successful band experience, and a plan to bring a classic rock genre to complement the country music. While continuing to deliver country hits from the past and present, Bourbon Country has evolved once again with the addition of seasoned music professionals, Jody and Paul Fields, Jim Seidel, and Wade Frazier. Together they have decades of successful individual and band experience from jazz, theater, rock, and country. In addition they have created one of the strongest vocal bands around. Bourbon Country has influences varying widely from Johnny Cash and Garth Brooks to the Carpenters and everything in between. The core of Bourbon Country now includes the additional sounds of the Eagles, Doobie Brothers, Elton John, James Taylor, Van Morrison, America, as well as Adele, Jim Croce, Coldplay, Cat Stevens, Walker Hayes, Florida Georgia Line & more. 
In the event of rain concert will move inside to our John & Nancy Hughes Theater
TAKE A LISTEN!
Gorton Center will take and may use photos and videos from this event for its promotional purposes. Your attendance indicates your consent to the above.
There is no refund given for unused film or event tickets.