Location:
ON ZOOM
Note: Event start time is Central Time (CT).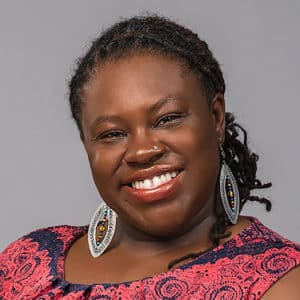 BONUS BOOK GIVEAWAY! We are giving away copies of Punished for Dreaming to randomly selected Zoom attendees. Details on the webinar registration page.
In Punished for Dreaming: How School Reform Harms Black Children and How We Heal, Bettina L. Love, Ph.D. argues forcefully that, with the release of the 1983 report "A Nation at Risk: The Imperative for Educational Reform," Ronald Reagan's presidency ushered in a War on Black Children, pathologizing and penalizing them in concert with the War on Drugs. New policies punished schools with policing, closure, and loss of funding in the name of reform, as white savior, egalitarian efforts increasingly allowed private interests to infiltrate the system. These changes implicated children of color, and Black children in particular, as low performing, making it all too easy to turn a blind eye to their disproportionate conviction and incarceration.
In this prequel to The New Jim Crow, Dr. Love, the William F. Russell Professor at Teachers College, Columbia University, serves up a blistering account of four decades of educational reform through the lens of the people who lived it. Punished for Dreaming lays bare the devastating effect on 25 Black Americans caught in the intersection of economic gain and racist ideology. In a recent interview, Dr. Love stated that "these interviews are more than data points or individual grievances about a bad school experience; they represent generations of pain, trauma, and loss inflicted on Black children by America's public school system." With input from leading U.S. economists, Dr. Love concludes the book with a road map for repair, arguing for reparations with transformation for all children at its core.
Dr. Love will be in conversation with Ganae McAlpin-Toney, the Director of Equity for Evanston Township High School D202 and the facilitator for the second-year induction program. Ms. McAlpin-Toney is a mother of two, educator, coach, and facilitator dedicated to fostering relationships among people of different races, socio-economic status, and sexuality.
This event suitable for youth 12+. It will be recorded and available on FAN's website and YouTube channel.