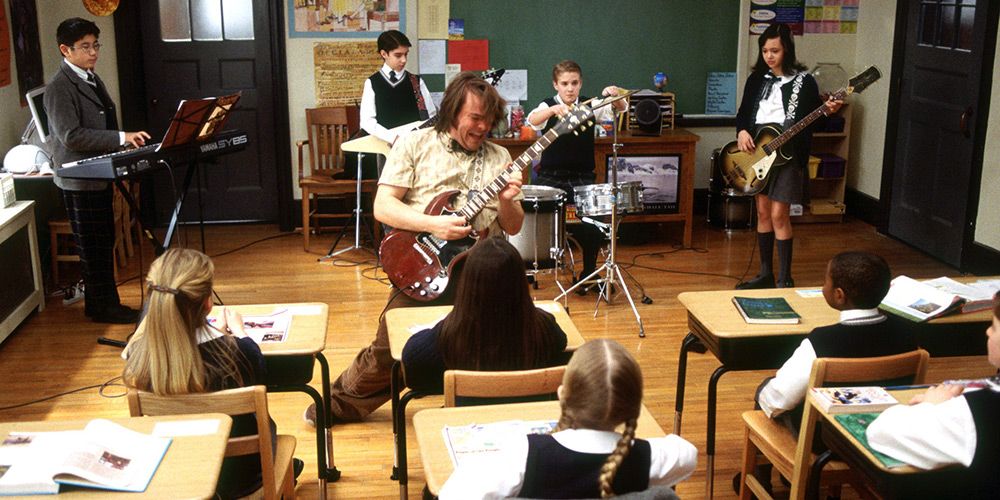 Time
Sun, September 19, 2021
4:00 pm - 6:00 pm
Location
Gorton Center
400 East Illinois Road Lake Forest, IL 60045
Overly enthusiastic guitarist Dewey Finn (Jack Black) gets thrown out of his band and finds himself in desperate need of work. Posing as a substitute music teacher at an elite private elementary school, he exposes his students to the hard rock gods he idolizes and emulates — much to the consternation of the uptight principal (Joan Cusack). As he gets his privileged and precocious charges in touch with their inner rock 'n' roll animals, he imagines redemption at a local Battle of the Bands. School of Rock is the ultimate back to school comedy and a love letter to rock fandom directed by Richard Linklater.
Gorton Center will take and may use photos and videos from this event for its promotional purposes. Your attendance indicates your consent to the above.
There is no refund given for unused film or event tickets.