Tickets on Sale Now!
TONIGHT'S SCHEDULE:
6:45 DOORS OPEN (PLEASE HAVE TICKET READY AS YOU ENTER THE GATES)
7:30 SHOW BEGINS
FOOD TRUCKS ON SITE
LAKE BLUFF BREWERY ON SITE
GORTON SELLING WINE, NON ALCOHOLIC BEVERAGES
BRING CHAIRS/BLANKETS FOR "RAVINIA STYLE"
OUTSIDE FOOD/DRINK PERMITTED. PLEASE CONSIDER SUPPORTING OUR VENDORS AND CONCESSIONS!
MORE TICKETS AVAILABLE AT BOX OFFICE-$60

Now HERE'S a cool story! With their relaxed, slightly jazzy pop, The Samples were one of the most popular touring bands of the early '90s. Born out of Boulder, CO in the late 80's, the band's name came from their reliance on sustenance as starving artists on food samples in grocery stores.  Their reggae-inspired pop-rock with a touch of bluegrass and Grateful Dead, polished off by a sound reminiscent of The Police, led to exponential growth in popularity, particularly among college students.
The Samples embarked on their first national tour in the summer of 1988 and gradually gained attention.  After a bad experience with a major label, the band began releasing their own records independently, building support through a grassroots network of fans. Through constant touring, the Samples were able to keep building their fan base. They were also busy in the studio, recording three albums between 1992 and 1993, with none of their albums deviating from their folky, Sting meets Grateful Dead pop.
The band played mostly to college audiences and allowed their music to be spread through bootlegging and taping. Fans in college towns formed street teams to distribute the band's music and help them get shows by popular demand. The Samples grew into a staple of the 90's and they're back!  Here in your hometown!
Come join us for the last outdoor concert of the season as this legendary and beloved band jams, while you enjoy a drink, dance and reminisce!
In the event of inclement weather, the concert will move inside to our John & Nancy Hughes Theater. Limited seating is available until the day-of, so buy your tickets now!  If the outdoor concert goes as planned (weather permits) we will open ticket sales on the day of the event! Once sold out, please check our website the morning of the event for tickets.
Fun food trucks on site include Mamma Mia Pizza, La Plancha Taco Truck, Hello Boba Tea,  and Lake Bluff Brewery
Lead singer Sean Kelly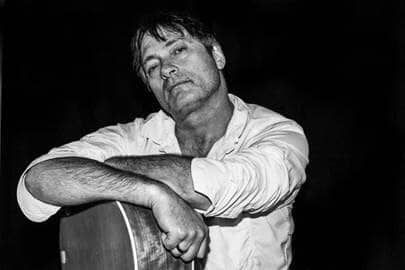 Best known for his high voice, unique guitar playing and songwriting ("Nature", "Feel Us Shaking", "Did You Ever Look So Nice") rock, reggae and folk singer/songwriter Sean Kelly was born February 7, 1965 in Norwalk, Connecticut. The son of a WW2 veteran and a mom who worked construction to put food on the table, Kelly grew up in Vermont. While attending only one year of high school, he began playing guitar and composing his own songs. After moving to Colorado in 1987 to start a band, Kelly became a fixture on local club stages as the front man for The Samples, playing original songs with a variety of rock, reggae and folk. When not touring with The Samples, he enjoys playing his songs acoustically. The Samples are currently recording their 20th album, Indian Summer, to be released later this year. Kelly's songs have been featured in Perks of Being a Wallflower and more recently in television's Younger and in ads for MSNBC's midterm election coverage. thesamples.com