Evening opens with live music at 6:30 pm and stories begin at 7:00!  Proof of vaccination required to attend.
Enjoy an evening of lively music and curated professional storytellers in our John & Nancy Hughes Theater.  If you enjoy the art of storytelling, you'll love our in-person show where curator and producer Scott Whitehair brings tellers from around the country to entertain and inspire you!
Scott Whitehair is a storyteller, producer, and teacher from Chicago,IL.  He is host of This Much Is True, the city's longest running monthly storytelling series, creator of Story Lab Chicago, recently mentioned in Forbes and Newsweek, which has put 600+ new and first time tellers on stage since 2011, and director of Do Not Submit, a citywide network of open mics with the goal of creating empathy among neighbors. He tells stories anywhere someone will listen, which has included Steppenwolf Theater, The National Storytelling Festival's Exchange Place, and on NPR and The Risk Podcast. Scott teaches a perpetually sold out monthly class, and trains corporations, non-profits, and individuals to find their voices. In 2014, he was the featured instructor at Hong Kong Story Worthy Week, headlined by David Sedaris.
Meet our Storytellers: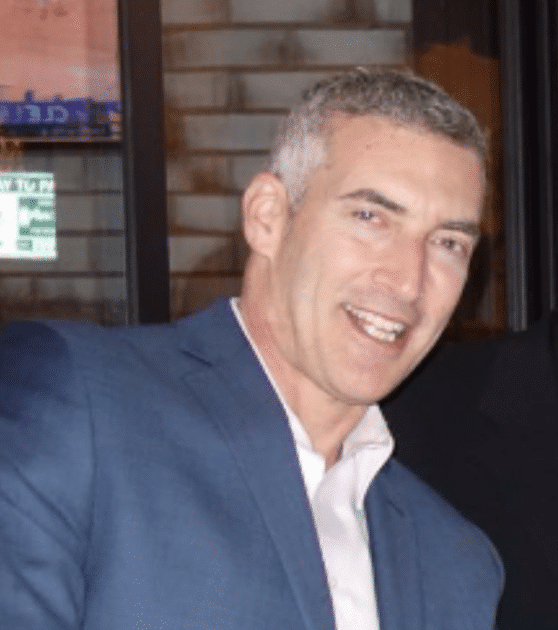 ADAM BOTTNER
Adam Bottner is a former litigator and for the past 14 years has been Director of Business Development for a legal technology company. He is also an adjunct professor at Chicago-Kent College of Law. Born in New York, lived in Pittsburgh, and raised in unincorporated Des Plaines ("the Third City"), he is a frequent Moth storyteller and multiple StorySLAM winner. He is a graduate of the Second City Training center and has written multiple screenplays, including his most recent, "Searching for Frenchy Fuqua". Adam is the father of two amazing sons and lives in Buffalo Grove.
ELIZABETH BROWN
As a pathologist, Elizabeth spent hundreds of hours hunched over either a microscope or a dead body.  She then worked as a consultant to the medical device industry writing technical reports, all dry as dust and utterly humorous.  Original thoughts were few, as all statements had to be referenced.   Spreading her wings to creative non-fiction has been a liberating joy.  Elizabeth has performed at storytelling events in Highwood, Arlington Heights, Evanston and Chicago, but is delighted to be performing for her hometown audience of Lake Forest.
MEGON MCDONOUGH
Megon McDonough is a nationally known singer-songwriter who has been performing around the country for more than four decades and has performed on stages as varied as Carnegie Hall, The Birchmere, The Wolf Trap and more. Best known as an inaugural member of the group The Four Bitchin' Babes, Megon delights audiences with her mixture of heartfelt and humorous songs and she has 15 solo albums to her credit. She currently tours with her show "Dedicated to the Ones I Love: Great Women Singers of the '50s, '60s and '70s," a show that honors the greatest women singers of a generation, and performs entertainment for corporate workshops and events. Find more information at www.megonmegon.com.
GENEVA NORMAN
Geneva Norman is a Chicago vocalist, songwriter, musician and music arranger. She has performed throughout Europe, including, Norway, Finland, Sweden, Poland, France, Spain, etc. She has performed with musicians along the W. Coast of Africa traveling South along the Atlantic coast to South Africa and in 47 of the 50 United States. She wrote the locally popular "Obama Vote Song" in 2007. She is a storyteller and has been a student and actor at The Goodman Theatre, 2nd Story, Free Street Theater, About Face Theatre, The Looking Glass Theatre and many others. She is the lead vocalist of the Geneva Convention Band and the G2 band. She has arranged many pieces of work throughout her career and is currently the creator and executive producer/director of "The Aretha Project- Chicago Tour".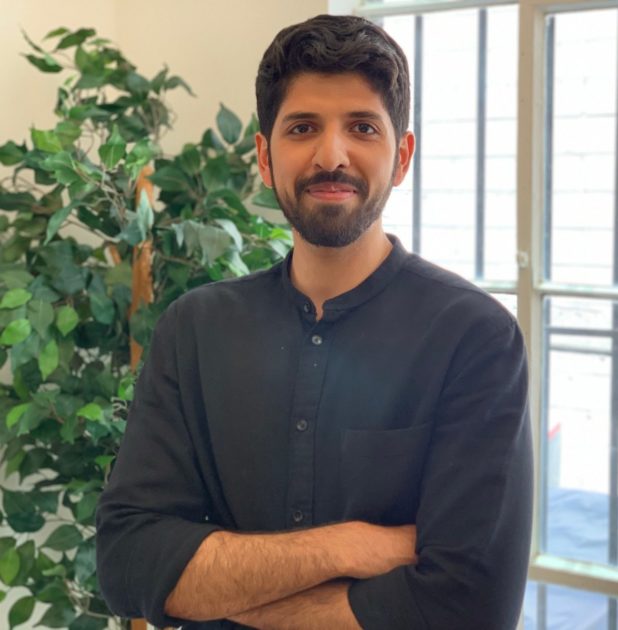 ALI SIDDIQUI
Born into a household of over 16 family and extended family members, Ali has grown to love sharing stories across a (very long) dinner table. These family members and the diverse community Ali grew up with on the North Side of Chicago continue to inspire many of his stories today. After graduating from Loyola University, Ali served as a Teach For America corps member where he taught high school Chemistry on Chicago's South Side. Despite his amazing adventures teaching, Ali decided to turn over his snow boots for some sunglasses by moving to California to work on a project for the Gates Foundation. Now, after a one-year-turned-five-year trip to California, Ali is back in Chicago and working remotely as a Learning Design Consultant. He's reconnecting with his Chicago roots and taking on a slew of new projects which include running a nonprofit organization, starting a cheesecake business with his four siblings, and trying to teach his father how to use the remote.
enjoy music and a drink from our cash bar before the show! Hannah cohen is a musician and representative of the school of rock in highwood who will entertain from 6:30-7:00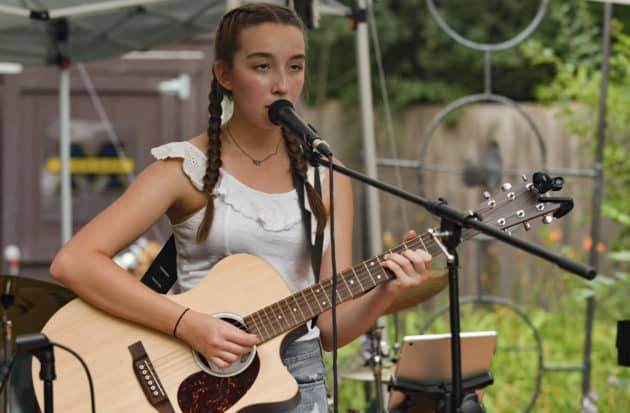 Hannah Cohen is a 15-year-old musician and songwriter. Her passion for music started when she was 6 years old at a local park district and has grown into a love for performing and writing her own music.
*This program may contain mature content*
Cash bar/concessions will be available for sale during the show.
Proof of vaccination required to attend.  In accordance with IL Guidelines, masks are required in the building.