Kaia String Quartet:
From the tango of the Rio de la Plata to the string quartets of Silvestre Revueltas, the KAIA String Quartet is an ensemble devoted to promoting the rich and colorful music of Latin America.
The Quartet plays an active role in Chicago's music scene and has performed at the Chicago Latino Music Festival, the Ear Taxi Festival, and Chamber Music on the Fox. In 2017, KAIA was the first ensemble in residence at Chicago's classical radio station, WFMT.
Celebrated by Downbeat magazine for its ability to "beautifully blur the lines between jazz, classical, Latin and world music" KAIA's album collaboration with Fareed Haque was chosen by Chicago Tribune's Howard Reich as one of the top ten classical recordings of 2018. Their album, Sureño, explores the music and relationship of Argentinian composers Astor Piazzolla and José Bragato. The latest recording project released in 2020 includes a collaboration with jazz pianist Ryan Cohan in his work Originations.
KAIA is deeply devoted to music education. They are teaching artists for Ravinia's Reach*Teach*Play program and for the International Music Foundation's Live Music Now program. KAIA founded DePaul University's Community Music Division chamber program where they inspire the next generation of performers.
Friday night concert timeline / Concessions for sale, including beer & wine
7:00-8:15 PM concert (no intermission)
8:15-8:45 PM conversation with artists
Painter by: Ken Reif
"The truth will set you free." For me that truth is in my artwork. Turning two dimensional surfaces into compositions that evoke emotion. Painting and the instruction I have received has changed the way I view the world. I am set free every time I stand at the easel. I am set free when I look through the Artist eye. I am set free to create.
At an early age I formed a deep respect for nature, a respect I transfer to canvas. I am also a musician and my love of music compels me to paint portraits of musicians too.  I begin the process with priming the surface black then using an impressionist palette I create my work. Capturing through the Artist eye vibrant colors which evokes emotion, causing the viewer to pause, to think and to enjoy in the now.
I consider my work to be "Renewable Energy". The viewer is renewed with each viewing, much like listening to your favorite music.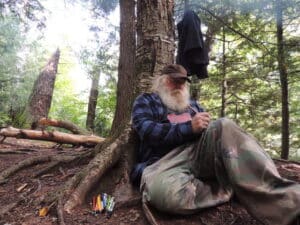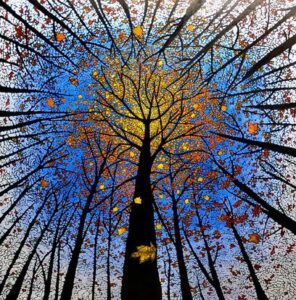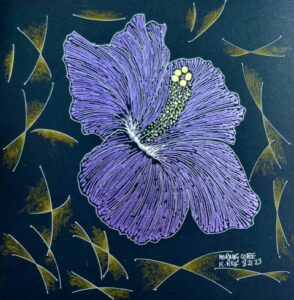 This is part of the Rendezvous Arts Series