Friday night concert timeline
7:00-8:15 PM concert (no intermission)
8:15-8:45 PM conversation with artists
Concessions for sale, including beer & wine
Though they've worked together in various formats over the years, Matt Ulery (bass) and Matt Shevitz (saxophone/clarinet) have not collaborated on a project of this nature until now. Both musicians have developed national/international reputations via various other projects and are excited to work together to present a unique musical experience for the Rendezvous Arts series. The music they will be presenting is informed by the entire spectrum of jazz, classical, rock, pop, and folk– specifically American, South American, Balkan, and other European folk styles. Joining them will be Dave Miller (December 11 and December 14) and Scott Hesse (December 16) on guitar and Jon Deitemyer on drums.
December Jazz!!! Rendezvous wants to help you relax and take a break from the rush of the holiday season while enjoying music by the Matt Ulery/Matt Shevitz Quartet!  
Their music will be perfectly paired with with work of artist HARVEY TILLIS: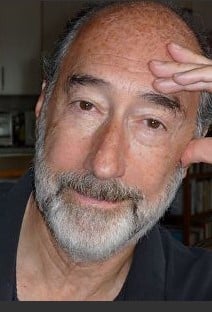 My photo art begins with a digital camera and software. It ends when light, color, design, and mood harmonize to best express my vision. The image may look like a straight photograph, a painting, drawing, etching or sketch. Whatever works is what works for me. Even then, over time, images are open to more interpretation and adjustments. New skills, practice, and self-realizations are my continuous adventure as I create images.
I have been a self-taught freelance photographer for over 40 years. Commercially, I apply my photojournalistic style and fine art sense of design to the capture of environmental portraits, events, and documentary projects for a variety of nonprofits, corporate clients, and government agencies who value my eye and the way I approach their assignments.
I have always created original photo art with 35mm, 2 1/4, and view cameras first using a wide variety of BW, color, and infrared films, paper stocks, and darkroom techniques; then with digital technology which I love!
Rendezvous Arts is a chamber music and visual arts series started by several of the musicians of the Lake Forest Symphony. When the orchestra sadly folded, they wanted to find a way to continue to play for the friends that they had made from the Symphony's audience – and so the plan to continue the orchestra's Salon Series chamber music program was born.