Friday night concert timeline / Concessions for sale, including beer & wine
7:00-8:15 PM concert (no intermission)
8:15-8:45 PM conversation with artists
Metropolis Oboe Quartet featuring the works of Chicago Composers with visual artist Faith Humphrey Hill
Composers featured: Lee Kesselman, Scott Stevenson and James Stephenson
Lee Kesselman has been Director of Choral Activities at the College of DuPage in Glen Ellyn, a suburb of Chicago, since 1981. He is Founder and Music Director of the New Classic Singers, a professional choral ensemble. He also directs the DuPage Chorale and College of DuPage Chamber Singers. A native of Milwaukee, he holds undergraduate degrees in piano and composition from Macalester College in Saint Paul, Minnesota, and a master's degree in conducting from the University of Southern California. In addition to teaching and composing, Mr. Kesselman is active as a conductor, pianist, clinician and lecturer. He is music director for a variety of opera and musical theatre productions. Kesselman is Chair of the Music Program at College of DuPage and Founding Curator of the Music Fridays @ Noon series. He currently serves as President of Illinois Choral Directors Association. Chicago a cappella awarded Kesselman its Tribute Award in 2018.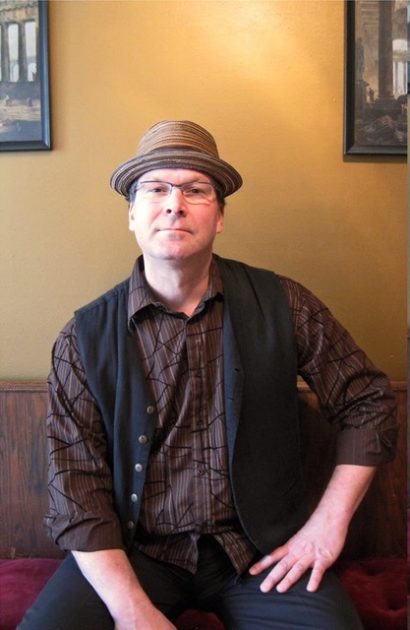 Scott Stevenson is a noted Chicago area composer, arranger and collaborative pianist.  He is composer-in-residence for St. Charles Singers. Stevenson's work as a singer/songwriter can be heard on his 2010 release 
Perpetual Calendar
, and his jazz compositions can be heard on 
Scott Stevenson/Randy Henry/Tim Mulvenna/Gerald Dowd
. His piano and organ work can be heard on the debut 
Magic Box
 EP and 
The Leland Bluebird Sessions
. He also plays accordion on four recordings by the strange-country group Dick Smith: 
Swill, Smoke Damage, Woozy
, and 
Glad Tidins: Christmas Gouger Vol. 1.As pianist/arranger for Grammy-nominated jazz vocalist Margaret Carlson, Stevenson has appeared with orchestras nationwide, including the Syracuse, Grand Rapids, Gulf Shores and Cedar Rapids Symphonies.He has toured nationally as a keyboardist with Famous Vacationers, Jak Makral, Samba Bamba, and the John Fournier Quintet. He has performed in the Chicago area with Electric Dirt, Everybody Says Yes, Tributosaurus, Frisbie, Robbie Fulks and Michael McDermott.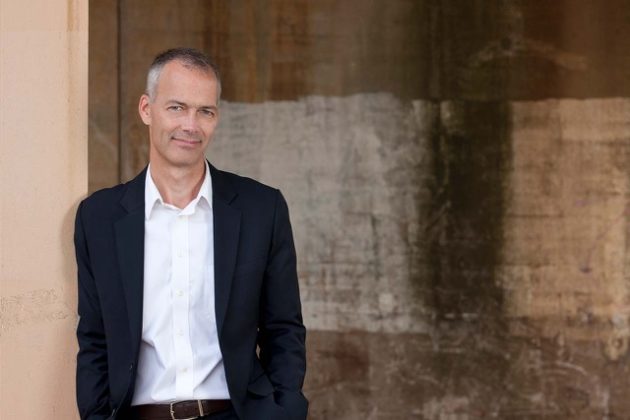 Jim Stephenson works have been performed by leading American orchestras and hailed by critics as having "straightforward, unabashedly beautiful sounds" and "Stephenson deserves to be heard again and again!" (Boston Herald). His music incorporates a fresh and energizing soundscape that delights the audience while maintaining integrity and worthwhile challenges for the performing musicians. This rare combination has rewarded Stephenson with a host of ongoing commissions and projects.Stephenson is currently enjoying a position of Composer-in-Residence with the Lake Forest Symphony, Alan Heatherington, Music/Director.
Rendezvous Arts board members Deb Stevenson, Steven Houser and the Metropolis Oboe Quartet can't wait to share with you three compositions written for the quartet by Chicago composers! Works presented include board member Lee Kesselman's "Elegy & Burlesque," "Three Quark Pieces" by Scott Stevenson and "The Mysteries of Harris Burdick" by James Stevenson. These pieces are distinctly unique and truly bring out the special combination of instruments that is the oboe quartet (Oboe, violin, viola and cello).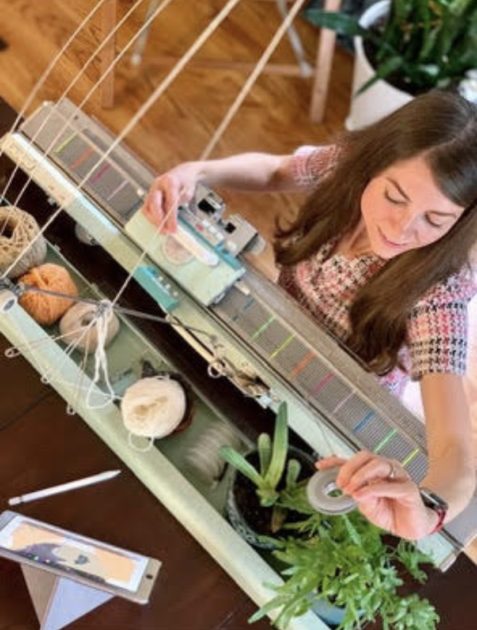 Faith Humphrey Hill is a fiber artist. At quick glance you might think you are looking at a portrait painting – but upon closer inspection – they are knit!!!! How amazing is that? Faith will not only have her art works for you to look at up-close, she is also making several 6 foot panels that will hang by the musicians during the performance! We love that and know you will too! If you'd like to learn more about Faith and her journey to being such a unique artist – here's the video for you!  
https://www.youtube.com/watch?v=k8IBsxZ17xU
Rendezvous Arts is a chamber music and visual arts series started by several of the musicians of the Lake Forest Symphony. When the orchestra sadly folded, they wanted to find a way to continue to play for the friends that they had made from the Symphony's audience – and so the plan to continue the orchestra's Salon Series chamber music program was born.