See all the 2022 nominees at Gorton before Oscars Night!
This is your chance to predict the winners (and have the edge in your Oscar pool)!
For the 17th consecutive year, Shorts HD and Magnolia Pictures present the Oscar-Nominated Short Films. A perennial hit with audiences around the country and the world, don't miss this year's selection of shorts. The Academy Awards will take place Sunday, March. 27th.
Both 4 PM & 7 PM showings are available for purchase.
Rating equivalent of PG-13 or R for adult themes and topics.
LIVE-ACTION NOMINATED SHORTS

AUDIBLE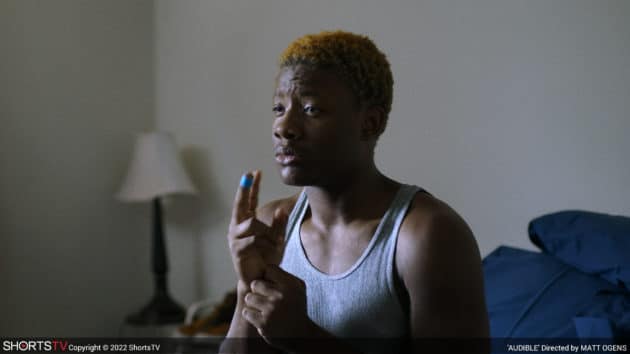 Audible is a cinematic and immersive coming-of-age documentary following Maryland School for the Deaf high school athlete Amaree McKinstry and his close friends as they face the pressures of senior year and grappling with the realities of venturing off into the hearing world. Amaree and his teammates take out their frustrations on the football field as they battle to protect an unprecedented winning streak while coming to terms with the tragic loss of a close friend. This is a story about kids who stand up to adversity. They face conflict but approach the future with hope – shouting to the world that they exist and they matter.

Directed by Matt Ogens and Geoff McLean
USA | Duration: 39 min.
WHEN WE WERE BULLIES


A mind-boggling coincidence leads the filmmaker to track down his fifth-grade class and fifth-grade teacher to examine their memory of and complicity in a bullying incident 50 years ago.
Directed by Jay Rosenblatt
USA/Germany | Duration: 36 min.
THREE SONGS FOR BENAZIR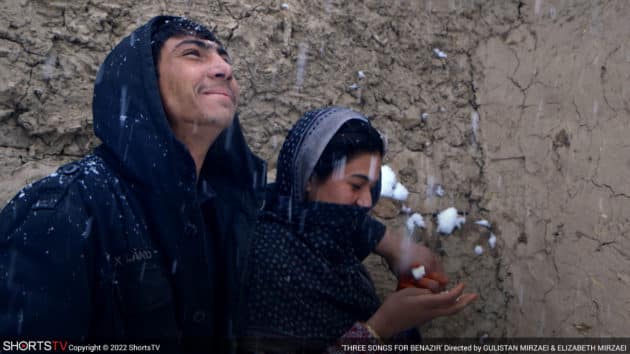 The story of Shaista, a young man who – newly married to Benazir and living in a displacement camp in Kabul – struggles to balance his dreams of being the first from his tribe to join the Afghan National Army with the responsibilities of starting a family. Gulistan and Elizabeth Mirzaei's remarkable access sheds light on the experience of modern-day Afghans who live, love, and seek space for themselves amid constant instability. Three Songs for Benazir was nominated for the 15th Annual Cinema Eye Honors and won six jury awards, including Best Short at Full Frame.

Directed by Elizabeth Mirzaei and Gulistan Mirzaei
Afghanistan | Duration: 22 min.
LEAD ME HOME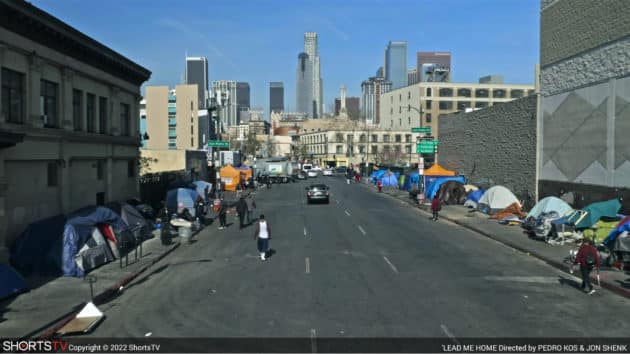 500,000 Americans experience homelessness every night. Lead Me Home is a documentary short by Jon Shenk and Pedro Kos that captures the experience from multiple perspectives. This immersive, cinematic film personalizes the overwhelming issue by telling the real-life stories of those going through it as a first step toward challenging uninformed attitudes and outmoded policies and gives the audience a rare, in-depth look at the scale, scope, and diversity of unsheltered America today.

Directed by Pedro Kos and Jon Shenk
USA | Duration: 39 min.
THE QUEEN OF BASKETBALL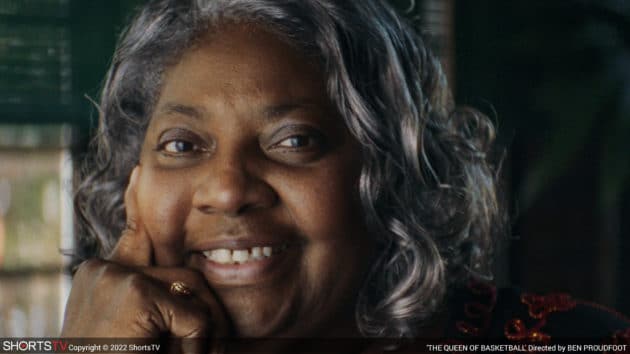 She is one of the greatest living women's basketball players. 3 national trophies. Scored the first basket in women's Olympic basketball at the '76 Olympics. Drafted to the NBA. But have you ever heard of Lucy Harris?
Directed by Ben Proudfoot
USA | Duration: 22 min.