TWO CLASS OPTIONS:
Method Acting for 5 – 8 Year Olds, Tuesdays, October 25 – November 22, 4:30pm – 5:30pm ($189)
30 Minute Improv Games & Warm Up + Method Acting for 5 – 8 Year Olds, 4:00pm – 5:30pm ($280)
Do you have a budding actor in the family? Turn your child's love of make-believe play into a passion for the arts. Through theater games, improvisation, performing fairy tales and performing children's books, your budding actor will explore her creative side, build confidence, and develop spontaneity – while enhancing social and motor skills. Students learn and practice skills such as listening, sharing the stage, hitting a mark, enunciation, voice projection and creating a character.
D67 is doing a production of "The Aristocats" this fall. Rehearsals are on Tuesdays from 3:00 – 4:00. In order to avoid conflicts, we are starting our Method acting class at 4:30. We have added this thirty-minute improv and theater games class for students who would like to start at 4:00.
Improv and theater games are structured play that foster spontaneity and self-confidence. This is a great warm up for Method acting class!
Ages: 5 – 8 Years Old
ABOUT OUR ARTISTIC DIRECTOR: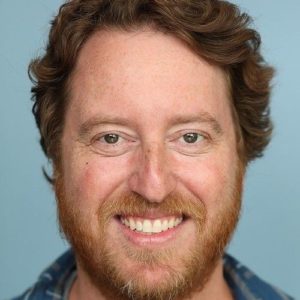 Jeremy Kruse, Artistic Director of Gorton Drama Studio, is the author of "The Young Actor's Handbook" (Applause Acting Series, 2017). Jeremy is a professional actor, published playwright, award-winning screenwriter, and award-winning filmmaker. Some of the classes he taught at The Lee Strasberg Theatre and Film Institute in New York include Method Acting, Comedic Improvisation, Sketch Comedy Writing, and Acting for Film and TV. He graduated from The Strasberg Institute at New York University's Tisch School of the Arts where he majored in drama. Jeremy also teaches privately, one on one.
 www.jeremykruse.com and www.jeremykruseactingtraining.com 
Physical Theatre Instructor: Madison Kisst:  Madison Kisst is an actor and physical theatre teacher. She has taught for professional theater companies across the country and for the undergraduate acting program at the University of Nevada Las Vegas. Madison has extensive training in physical and classical theatre, voice and movement, and devising. She has her BA in Theatre Arts and Masters of Fine Arts in Performance.