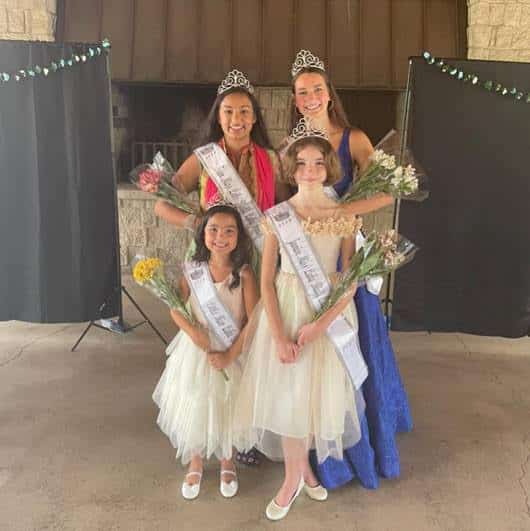 The Lake Bluff-Lake Forest community pageant's mission is to provide leadership opportunities, build life skills like public speaking, and promote volunteerism! The queens volunteer their time, providing help at many events put on by both park districts and the city. They get to participate in parades and represent both towns at the Lake County Community Pageant held at the College of Lake County in November. They also make friends with other queens from other towns and participate in events with them all over Lake County.
We are currently looking for contestants for the 2022 pageant and will be crowning four lucky girls to fill the titles of Little Miss (6-9 yrs of age), Junior Miss (10-12), Teen Miss (13-15), and Miss (16-22) Lake Bluff-Lake Forest. You must reside in either zip codes 60044 or 60045 or attend a school in Sheilds Township.
Please go to our Facebook @ Lake Bluff Lake Forest Community Pageant to register. Look for the pageant application google link and also join one of our pageant information meetings via Zoom to learn about our pageant program and what is required for competing. The meetings are set up as events on our Facebook page and include the details.
Our current reigning queens are as follows: Little Miss Nora Jaramillo, Junior Miss Peyton Atkins, Teen Miss Karishma Bhatara, and Miss Sophie Puszynski
Gorton Center will take and may use photos and videos from this event for its promotional purposes. Your attendance indicates your consent to the above.
This event is sponsored by an outside party and does not necessarily reflect the views of Gorton Center