I-POP
Lake Forest College's annual student-led pop-up shop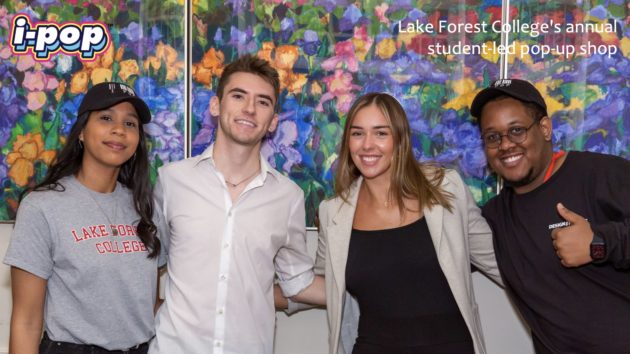 The Inclusive Pop Up Shop (I-POP) is a one-day-only bricks-and-mortar pop-up shop featuring a diversity of local Lake County vendors. I-POP helps expand the networks and customer base of under-resourced and marginalized entrepreneurs, including but not limited to black, Latinx/Hispanic, LGBTQIA, and women-led businesses. This inclusive retail experience is a joint venture with the Entrepreneurship and Innovation Program at Lake Forest College.
By shopping at I-POP, you will help make our entrepreneurial ecosystem a better, more vibrant, and more inclusive place.
Boutique: 9:00 am – 12 pm
Gorton Center will take and may use photos and videos from this event for its promotional purposes. Your attendance indicates your consent to the above.
There is no refund given for unused film or event tickets.