Are fights about homework making you crazy? Is your child's lack of executive functioning making your life a stressful mess? Are you wondering what your child or teen truly needs and how to find resources? In this workshop, Jamie Schultz, a Harvard-educated professional educator with over 25 years of experience at all levels of education in both the private and public spheres, will help provide the tools parents need to determine how to best help at home, what questions to ask teachers, when to seek outside help, and how to get the RIGHT help for your child. Leave armed with information that will help propel your child's future forward and leave your sanity intact during homework time!
This class runs on Wednesday, November 8, 7:00pm – 8:00pm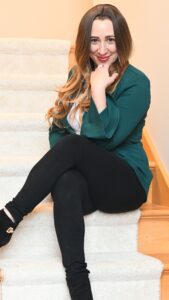 Jamie Schultz, a Harvard grad and CEO of Jamie the Scholar Private Tutoring, provides advice and tips for writing essays that will reflect who you are and get noticed by admissions. Through her unique insights of both getting herself into an elite program at Harvard and helping students get admitted to their dream schools for over two decades, Jamie is able to help students craft amazing personal statements.