First Thursdays continues in 2023 with BAD AXE
BAD AXE captures a closely knit Asian-American family living in a rural Michigan community as they now fight to keep their American dream alive. As owners of a local prominent restaurant, they reckon with a global pandemic, racial tensions, and generational scars from Cambodia's "killing fields."
First Thursdays at Gorton is sponsored by the Sheffield Foundation.
David Siev
Director/Producer/Cinematographer
After graduating from the University of Michigan, David left his small Midwest town of Bad Axe, MI for Los Angeles. He landed a home at Jeff Tremaine's production company, Gorilla Flicks, where he spent several years finessing the art of guerrilla filmmaking. As a jack of all trades filmmaker, David holds producing, camera, and consulting credits on everything from hidden-camera blockbuster comedies like BAD TRIP (Netflix) to rock and roll biopics such as THE DIRT (Netflix). David first made waves in the Asian-American festival circuit with the debut of his award-winning short film, YEAR ZERO. The film would go on to win Best Narrative Short awards from the DC Asian Pacific American Film Festival, Vancouver Asian Film Festival, Manhattan International Film Festival, and several others. David currently lives in New York where he is now focused on writing and directing his own projects.
Jude Harris
Jude (she/they) is a producer and development executive living and working in Los Angeles, California.  Her documentary credits include Hulu's 2020 music documentary 69: THE SAGA OF DANNY HERNANDEZ, the 2021 SXSW documentary KID CANDIDATE, and the true crime documentary AFTER THE MURDER OF ALBERT LIMA which premiered at Doc NYC.  Harris produced Amy Adrion's 2018 Starz documentary HALF THE PICTURE on gender equity in Hollywood, featuring exclusive interviews from luminary female directors including Ava Duvernay, Nisha Ganatra, Joey Soloway, and Karyn Kusama. Harris is the Executive Director of Film & Television for Hearst Magazines and formerly the SVP of Production and Development at Gunpowder & Sky, and VP of Development of MTV(other)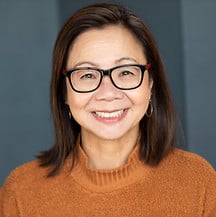 Diane Quon
Diane is an Academy Award-nominated producer who worked as a marketing executive at NBC and Paramount Pictures in LA before moving back to her hometown of Chicago. Diane produced the Kartemquin documentaries: Oscar and Emmy nominated, Peabody award-winning film, MINDING THE GAP (Hulu, POV); THE DILEMMA OF DESIRE (Showtime); Emmy-nominated FINDING YINGYING (MTVDocs); and FOR THE LEFT HAND (PBS). She also produced Starlight's WUHAN WUHAN (POV, Gravitas) and is producing the upcoming documentaries: SURF NATION, UNTITLED SAM AND OMAR PROJECT, and THE UNTITLED 19TH* NEWS FILM. Diane is also developing a fiction film based on a New York Times bestseller, as well as Bing Liu's first fiction film. Diane is an AMPAS and PGA member, a recipient of the Cinereach Producer Award, and is a Sundance Creative Producing Fellow   and Film Independent Fellow.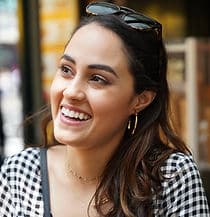 Kat Vasquez
Kat spent her childhood as a Navy brat moving from city to city across the country. Her home is now in Astoria, New York where she works as an independent filmmaker and producer for films, television, and digital media. Kat has served as a producer and columnist for Yahoo Lifestyle since 2017 where she writes and creates daily news, video content and XR experiences. Prior to moving to New York, Kat has worked on a number of Emmy award-winning TV shows (ELLEN DEGENERES, DOCTOR PHIL, FABLIFE). As David's producing partner at Baker's Dozen Films, Kat played an integral role in the development of bringing David's vision for the documentary film, BAD AXE, to life.
Daniel Dae Kim
Daniel Dae Kim has made a career of creating multifaceted and stereotype-breaking roles as an actor, director and now, producer. Prior to his seven-season portrayal of Chin Ho Kelly on HAWAII FIVE 0 Kim was best known for his role as Jin Soo Kwon on the hit TV series LOST for which he shared a 2006 Screen Actors Guild Award for Best Ensemble, and was individually honored with an AZN Asian Excellence Award, a Multicultural Prism Award and a Vanguard Award from the Korean American Coalition, all for Outstanding Performance by an Actor. In addition to his onscreen career, Kim spearheads his production company 3AD, established in 2014 by Daniel Dae Kim to produce premier content for TV, film and digital media – in development partnership with ITV Studios America. Committed to storytelling that features characters and cultures traditionally underrepresented in today's media, 3AD produced projects include this season's acclaimed new series THE GOOD DOCTOR (ABC), where he serves as Executive Producer.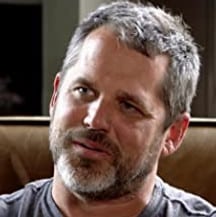 Jeff Tremaine
Jeff gravitated toward the alternative worlds of skateboarding, BMX, punk rock, and art as a youth – all pursuits that would shape a career to come. After attending Washington University, he moved out to California and was eventually hired to run Big Brother Skateboarding Magazine.  In time, his leadership took Big Brother to new and exciting levels of distribution, notoriety, and an all-encompassing sense of stupidity not normally tolerated in other industries. While at the helm of the controversial magazine, Tremaine cultivated a dysfunctional family of misfits that would lay the foundation for his co-creation of JACKASS – a television series that became a cultural phenomenon and spawned a franchise of hit #1 box-office movies.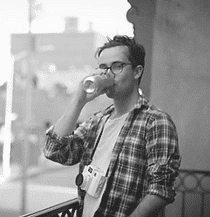 Peter Wagner
While Peter holds a degree in economics, his passion is for film and television. The Brooklyn resident honed his editing skills at Vice Media before working as an editor on EATER'S GUIDE TO THE WORLD (Hulu) and ERIC'S WORLD (Kyra) . Recently, he's focused more on animated short films and music videos. In his free time, Peter enjoys skateboarding, running, cooking, and walking around the city with his rat terrier Wally.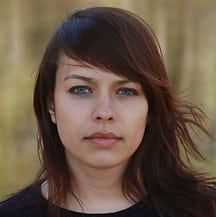 Rosie Walunas
Rosie is a documentary film editor and has a passion for vérité and character-driven films. Her longform editing work includes recently completed projects MELTDOWN IN DIXIE and AKA JANE ROE. She has also worked on numerous documentary series such as AMERICA DIVIDED, TIME: THE KALIEF BROWDER STORY and NO PASSPORT REQUIRED with Marcus Samuelsson. Rosie also edits short documentaries such as THE MONOLITH, which premiered on Vimeo as a Staff Pick and on Short of the Week, and The Last Conversation for The New Yorker and artist profiles for Art21. When not editing she enjoys gardening and exploring wilderness areas.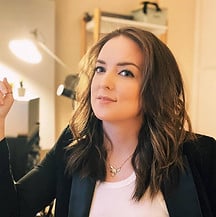 Stephanie Kowal
Stephanie Kowal is a Canadian film composer based in Los Angeles. She came to Los Angeles in 2016 when she attended the renowned Scoring For Motion Pictures And Television Program at the University of Southern California. Since graduating in 2017, Stephanie has been actively involved in both the Canadian and American film industries; she was the recipient of the SOCAN Foundation award for Best Original Theme in 2018 and was simultaneously selected as one of eight winning composers for the Los Angeles Live Score Film Festival. In 2019 she was one of SOCAN's "6 Picks for 2020" featuring composers to watch out for in 2020 as well as the recipient of the "Best Short Score" award at the Halloween Indie film Festival.
Gorton Center will take and may use photos and videos from this event for its promotional purposes. Your attendance indicates your consent to the above.
There is no refund given for unused film or event tickets.