LAKE COUNTY FILM FESTIVAL EXPANDS
September 17, 2020
LAKE COUNTY FILM FESTIVAL OPENING NIGHT AT GORTON
November 1, 2021
SPIN DOCTORS TO PERFORM AT GORTON ON FEBRUARY 26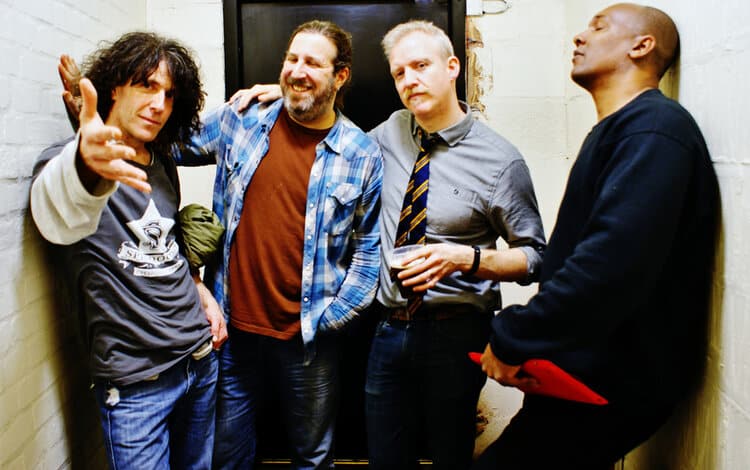 Get up close with the Spin Doctors in their exclusive Chicago-area concert in the John & Nancy Hughes Theater at Gorton Center on February 26, 2022 at 7:30 pm
Flashback… 1991, when a band with unparalleled talent emerged from New York City and catapulted to the top of the Billboard 100. Best known for their early hits "Two Princes" and "Little Miss Can't Be Wrong"  their popularity was based on "universal rock & roll virtues," according to Rolling Stone magazine. The Spin Doctors released their debut studio album "Pocket Full Of Kryptonite" setting off  relentless touring and a wave of positive press and die-hard fans. The album was certified Gold and received an additional boost from the band's October appearance on Saturday Night Live. The "Kryptonite" album reached triple platinum status by 1993 with a number one hit and was sitting pretty at No. 3 on the Billboard albums chart, ultimately selling over five million copies in the US and another five million overseas.
"We enjoyed the most spectacular intimate evening up close and personal at the concert in the John & Nancy Hughes Theater at Gorton," said Lake Forest resident Suzie Hempstead. "The venue is so special we could almost reach out and touch the band. We were rocking in the aisles!"
With a 30-plus year career, the Spin Doctors are still going strong, still making music like their lives depend on it, and still shaking the room. Don't miss the chance to catch their tour right here, right now, and see them live at Gorton in our beautiful John & Nancy Hughes Theater. Reserved seat tickets range from $79 to $119.
Other concerts in the 2022 Gorton Center Live line-up include: Oshima Brothers, The Small Glories and Rumors – a Fleetwood Mac Tribute Band. For more information on these and other events, please visit our Events page.