In 1963, at the height of the civil rights movement, the Loyola Ramblers of Chicago broke racial barriers and changed college basketball forever.
​Now, nearly 60 years later, this legendary team is reexamined by Loyola basketball player and co-captain, Lucas Williamson. Woven together with archival footage and modern day interviews, this captivating story continues to provide inspiration in the fight for equality.
**Panel Discussion after the screening**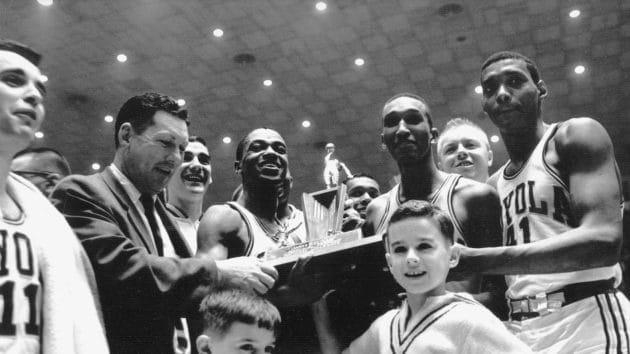 Sponsored by Northwestern Mutual and presented by Compass Financial Partners and Gorton Center.

Gorton Center will take and may use photos and videos from this event for its promotional purposes. Your attendance indicates your consent to the above.
There is no refund given for unused film or event tickets.