Join us in the comfort of our Stuart room for a musical performance by Pierce Pettis!
"Pierce Pettis bares a gentle soul with a keen eye, a soulful voice, and perfect guitar accompaniment for his beautiful songs – a masterful poet treasure."  — Darryl Scott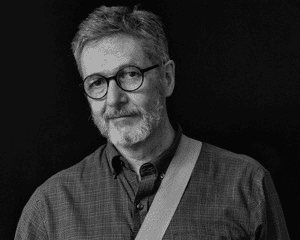 Compass Records Group recording artist Pierce Pettis has been around the block a few times.  An Alabama native, he began his career at the famous Muscle Shoals Sound Studios.  Later, he contributed to Fast Folk Musical Magazine in New York, recorded for Windham Hill/High Street Records in Los Angeles, and spent a decade as a staff songwriter for Polygram and Universal Music Publishing in Nashville.  His songs have been covered by Dion, Art Garfunkel, Garth Brooks and Joan Baez —as well as David Wilcox, Tim O'Brien, Dar Williams and Claire Lynch … to name a few.  His latest album, "Father's Son" was released by Compass in early 2019 to widespread critical praise.  Pierce's albums can be ordered from his website: piercepettis.com, compassrecords.com or downloaded from iTunes, Amazon, etc.  During the recent lockdown, Pierce has been busy writing and demoing over a dozen new songs he's now showcasing since full-time touring resumed.
Gorton Center will take and may use photos and videos from this event for its promotional purposes. Your attendance indicates your consent to the above.
There is no refund given for unused film or event tickets.