This event has sold out. If you want to come the night of the event, we will sell any no-show seats on site.
Gorton Center and Lake Forest Open Lands present… The Medley!
Mountainfilm on Tour's most exciting stories of hiking, climbing, fishing, skiing, and snowboarding all in one program! Come enjoy an eclectic and classic film program right here in our John and Nancy Hughes Theater! The Medley has plenty of big laughs, big jumps, and big friendships.
Medley films: 
Midair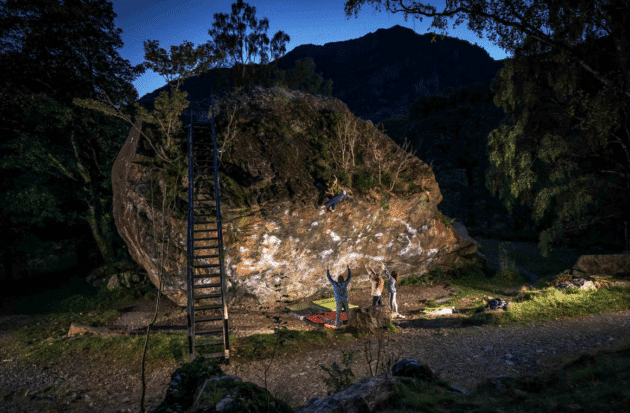 Midair is a bouldering film that thrusts the viewer into the free-fall perspective of climber Jim Pope, alongside some of the most talented climbers in the UK. As they traverse through the iconic Lake District, this short invites us to explore the in-between spaces of humbling pursuits and the sacrifices that they require.
UK/ Duration: 4 min
Directed by: Louis-Jack
Eco-Hack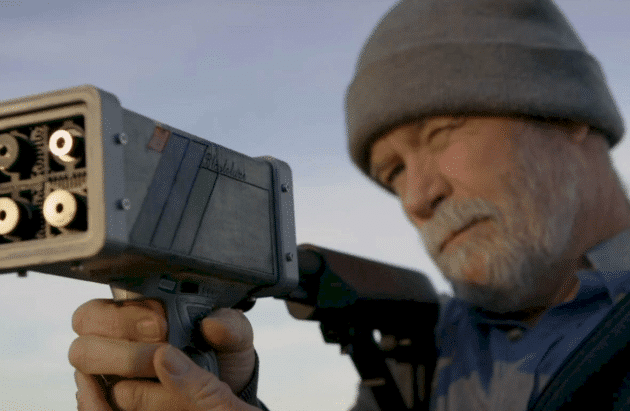 Due to increased human activity, desert biologist Tim Shields has been watching the tortoise population of the Mojave desert decline since the 1990s. Rather than continue to sit back and let nature take its course, Shields combats the depressing nature of conservation biology by accessing its antithesis, modern engineering. Through the usage of specialized drones, desert rovers, laser cannons and fake exploding tortoise shells, Shields and his colleagues take what control they can over the ecological levers in play to save the tortoise population. Akin to a cathedral builder laying bricks, Shields may never get to see the true effects of his work, but he does not let that deter him in his endeavors.
USA/ Duration: 17 min
Directed by: Brett Marty & Joshua Izenberg
The Ocean Solution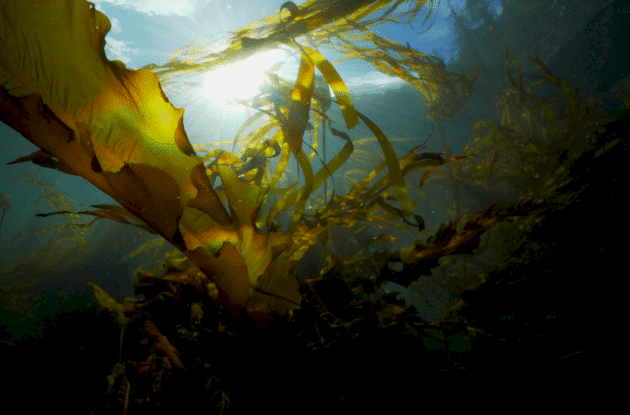 Bren Smith isn't just redefining ocean farming, he's literally turning it upside down. After experiencing a string of pitfalls in conventional fishing, Smith decided to reimagine the future of aquatic farming by asking the ocean, "what should our relationship be?" He found his answer and returned to the sea with a new method of restorative ocean farming that produces a sustainable food source, restores the ocean, fights the climate crisis and mimics nature's penchant for biodiversity.
Canada/ Duration: 14 min
Directed by: Darcy Hennessey Turenne
Like a River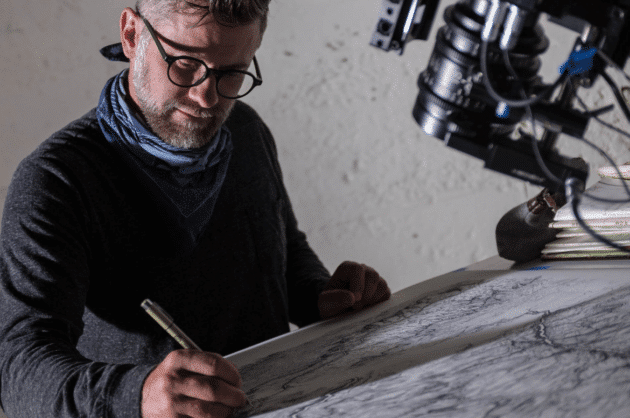 Enamored by the three major canyons of the Southwest, artist and climber Jeremy Collins narrates a mesmerizing trip in which a river becomes a brushstroke. Millions of years equal millions of strokes and although wildly different, each of these canyons are ultimately the same creature, created with the addition of water and the subtraction of earth. In an attempt to find his own flow, Collins seeks to be like a river, ever-changing but still the same, making something from nothing — nature's greatest artist.
USA/ Duration: 4 min
Directed by: Jim Aikman
Shaba
Shaba is a sweet, heart-warming story about elephant rescuers and the elephants themselves that shows you really can do anything when you put your mind to it. –Caroline Merritt, age 12
UK,USA/ Duration: 12 min
Directed by: Ami Vitale
The Farmer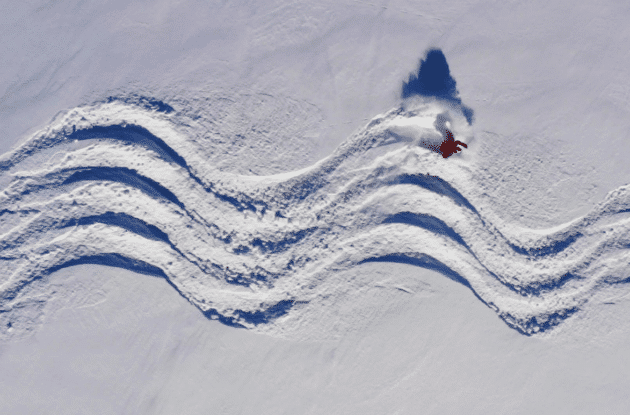 Through years of simple living, David Van Dame spent over 35 years of his life dedicated to chasing turns in the Cottonwood Canyon and harvesting powder
USA/ Duration: 4 min
Directed by: Michael James Brown
Skin Swimmer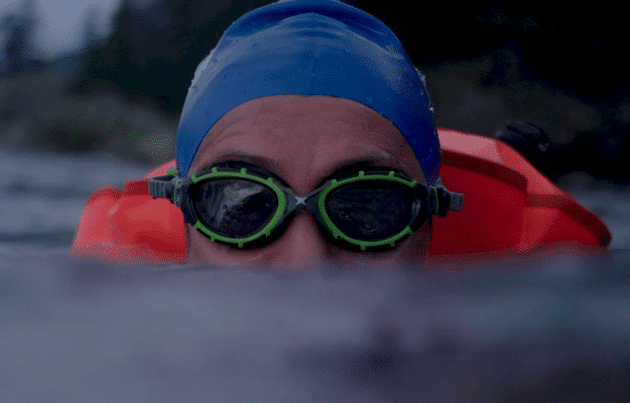 Waking up on a cold and rainy Vancouver morning, most people choose to stay inside gripping their steaming coffee. This is not the case for Roberta Cenedese. She wakes up and dives into the frigid waters of the Pacific Northwest, wearing only a bathing suit. Through triumph and failure, Roberta trains for one of the most challenging feats in action sports — an icy mile in three-degree water.
USA/ Duration: 7 min
Directed by: Hannah Walsh
Annapurna '78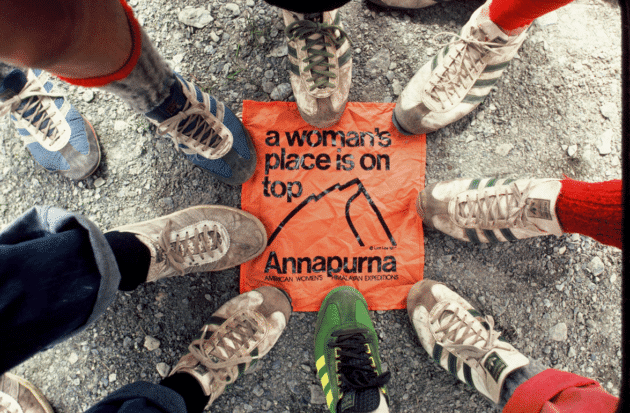 At a time when men dominated the sport, Arlene Blum and her troop of American women put up first ascents on some of the highest peaks in Iran, Afghanistan, Kashmir and the Himalaya. By selling T-shirts, the climbers earned the $80,000 needed for an expedition to Annapurna in 1978 — one of the world's 14 8,000 meter peaks. The bid for the summit brings both inspiration and devastation, inevitably changing the course of Blum's life.
USA/ Duration: 8 min
Directed by: Jim Aikman
The Black Stonefly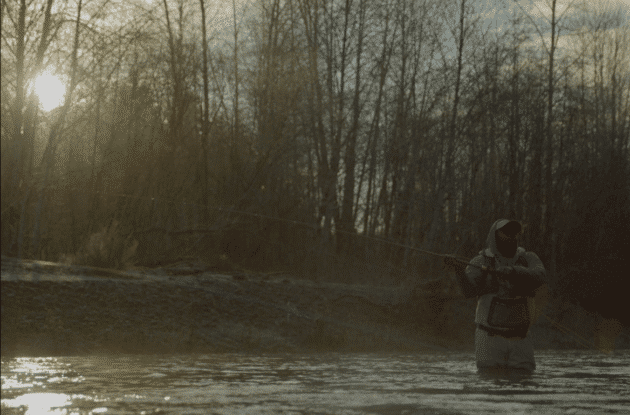 A self-described inner-city black "punk," Gian Lawrence found salvation after a near-death experience in the unlikeliest of sports — fly fishing. "I never in my life thought I'd be fly fishing," he recalls. Yet, mastering the art was a pathway to peace and purpose. The lesson: "Pick your path and don't let anybody sway you from it," .
USA/ Duration: 6 min
Directed by: Marc Rotse & Cody Lewis
ASCEND: Reframing Disability In The Outdoors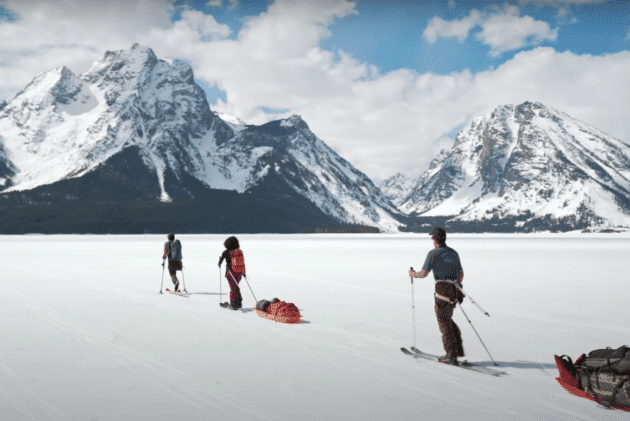 Vasu Sojitra doesn't want to be called an inspiration. For the Indian-American right leg amputee, it's not his disability, but instead, the barriers to access the outdoors that must be overcome. His ascent and ski descent of iconic Mount Moran's "The Skillet," alongside other mountain athletes of color, brings solidarity and intersectionality to backcountry skiing.
USA/ Duration: 12 min
Directed by: Faith E. Briggs
Powder Snow Hokkaido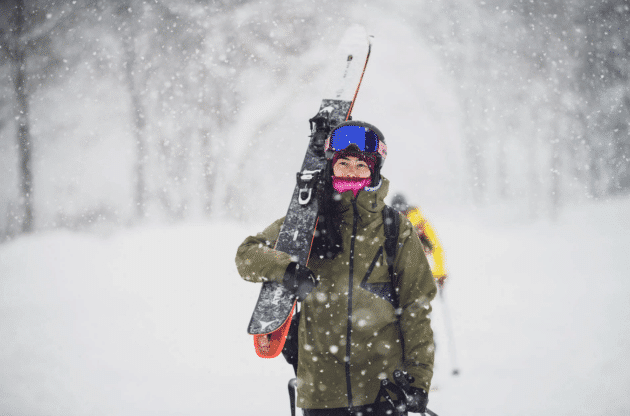 The essence of Hokkaido skiing is as pure and unique as each snowflake that falls on this Japanese Island.
Japan/ Duration: 3 min
Directed by: George Knowles