Come learn to play Mahjong with friends and neighbors! Over this four-week Mahjong course, you will learn how to play Mahjong based on the National Mahjong rules. Mahjong, a tile-based game created in 19th century China, is a social tabletop game that is competitive, exciting, mentally stimulating and very fun. Mahjong requires cooperation and strategy between four players, so it's a great game to play with friends or a way to make some new ones!
Debbie will group participants and provide personalized instruction for advanced players as well as players just learning the game. So, even if you've taken sessions previously, there is always more strategy to learn!
About Mahjong
Mahjong is a tiled tabletop game that originated in China in the 19th century and has become a staple of Chinese culture and daily life. Although there are many different variations of the game; almost every region of China has its own specialty version, Mahjong is often played as a four-person game with painted tiles in different suits. Although specific rules vary, the general goal is to make sets of the same suit or same number, similar to gin rummy. In fact, Mahjong has been called "Mahjong Rummy". 
Mahjong was imported to the US in the early 20th century. American Mahjong, a version created in Chinese neighborhoods in the US, was first played in the 1920s and has become the most common version played in the US. Sign up for Debbie's Mahjong class to learn more about the game and get some hands-on experience.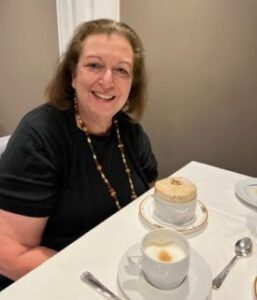 Not only is Mahjong an exciting tabletop game played with friends, it is also a stimulating mental exercise. While not conclusive, research suggests that brain games, such as Mahjong, can help improve memory retention, mental sharpness and reduce the risk of dementia. Either way, Gorton's Mahjong class is guaranteed to lift your spirits and add some excitement to your week. 
Debbie Meyer has been playing Mahjong for over 15 years. She loves the game and how each hand is different. Debbie's passion is to teach the game of Mahjong to others! 
New Mahjong cards are available at the national mahjong league website.