THIS CLASS HAS BEEN CANCELLED. PLEASE CHECK BACK FOR FUTURE DATES!
Jamie Schultz, a Harvard grad and CEO of Jamie the Scholar Private Tutoring, provides advice and tips for writing essays that will reflect who you are and get noticed by admissions. Through her unique insights of both getting herself into an elite program at Harvard and helping students get admitted to their dream schools for over two decades, Jamie is able to help students craft amazing personal statements.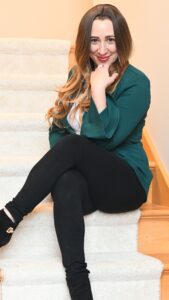 Jamie Schultz is the creator and CEO of Jamie the Scholar Private Tutoring, a virtual company taking 1-1 quality tutoring to the next level by providing superior instruction from top-notch professionals. Jamie is a Harvard graduate with four degrees and over 25 years of experience in education who is extremely passionate about helping students tackle their challenges and empower themselves at school and in life.