Writing: the Art of Telling Your Unique Story
Join editor, essayist, and veteran journalist David Rutter to learn the basics of writing. Follow the memoir-style to build your story. Write what you know with passion and clarity. Beginners and novices will receive support to craft a story readers will remember. Each class delivers basics so you can let your story unfold.
Sept 11- 1 PM: WHAT'S YOUR STORY?
The hardest task for everyone who wishes to write a personal memoir is picking precisely what the story is. It's not everything. It's a narrow slice of your reality. Tiny perhaps but profound in how you have lived. First, it must be an important story worth telling.  Think you have nothing to write about? Think again! Use this simple process to uncover your basic outline.
Future Classes in this Series:
Oct 2- 1 PM: THE WRITER'S PROCESS
Look inside the mind of a professional writer to see how memoir writing works; how writers think, how they build their skills. Create a world where you can write and set up a consistent writing practice. Walk away with the skills and habits you can adopt to write your own body of work.
Oct 23- 1 PM: EDIT, EDIT, EDIT
Learning to edit is a hard habit to acquire without practice. Only writers who edit themselves tenaciously have a chance to be published. (Publishers pay no heed to unedited manuscripts.) But the process of editing yourself as you write is no magical mystery. It's a skill we can learn just as a carpenter learns. What does it mean to be tough on yourself, and make your words more important?
Nov 13- 1 PM: IS IT A BOOK? (Short stories, blogs and novels)
There is no easy path to your great memoir. But great ideas and stories are not created instantly. Once you are orderly in your writing and developed the storyline, how to decide which format to publish? Discuss different outlets to share your story with readers. We supply five great usable ideas.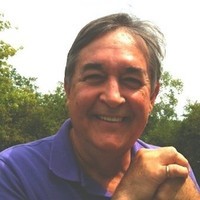 For nearly 45 years, David Rutter was a writer, editor and publisher at six daily newspapers in five states, and then a featured suburban columnist for the Tribune and Sun-Times, plus a half-dozen North Shore magazines. At his core, Rutter Is a writer who's reported from urban jungles, suburban swamps and rural quagmires. He wrote a successful World War II memoir— "Olga's War" —  for a family friend. That work grew into a full book, a chapter of which was turned into a documentary by PBS.
Gorton Center is proud to prioritize safety throughout our building. Gorton follows all state of Illinois and CDC guidelines with regard to COVID-19. Following is a summary of current mitigations:
– Unvaccinated patrons should wear a mask in the building
– Social Distancing is encouraged
– Gorton continues to utilize best practices during regular building cleaning
Gorton has Installed active ionic oxidation air purifiers on Gorton's heating and cooling systems to purify the air and kill airborne pathogens. Gorton Center puts the health and safety of our patrons and staff first. Please don't hesitate to reach out to Gorton Center with any questions or concerns at gortoncenter.org
Gorton Center will take and may use photos and videos from this event for its promotional purposes. Your attendance indicates your consent to the above.
Refunds will only be given up to one week prior to the first week of class of any session. (The refund period for some classes, which require advanced reservations or purchase of materials, may be more limited.) Cancellations will incur a $5 handling fee for programs costing under $100 and a 10% handling fee for programs with fees of $100 or more. If a class is cancelled due to insufficient enrollment, you will be notified, and a full refund will be given.
If this class does not meet the minimum participation requirement, you will be notified of the cancellation within one week of the start date.