The GREAT Gorton Garage Sale-2021
Our garage sale is FULL for vendors!  But please come shop the treasures!  We will have fun food on site and you can explore all kinds of "finds" in our community from clothing to decorative items and more!  This will be an all cash event.
If you would like to be added to the waitlist, please contact Libby Johnson @ Libby@gortoncenter.org
Bonique Waffles and Tamale Spaceship Food Truck will be on site for some tasty viddles!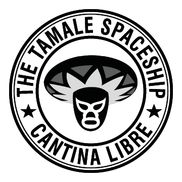 TAMALE SPACESHIP FOOD TRUCK
BONIQUE WAFFLES
If you're looking to make some extra cash or get rid of all that clutter in your garage, there's no time like the present! Bring your unwanted items to Gorton and turn your unwanted stuff into money!
How it works:
-Gather all of your unwanted stuff
-Purchase a stall/space from Gorton at the bargain rate of $25
-You will be assigned a space in the Gorton Parking Lot with two-6ft tables to display you wears
-Pull into your assigned space in our parking lot between 7-8 am on May 1st
-Start selling your unwanted stuff from 8:00 am-2:00 pm
-At 2 pm, count up all your cash and do a little victory dance.
Gorton will handle all of the advertising/marketing. All sellers will keep their profits. So grab your neighbor and join us at the Great Gorton Garage Sale!
*We need a minimum of 10 participants.
**Sellers will need to stay at their stall for the duration of the garage sale.
Sellers will have the option to leave unsold merchandise to be picked up by Upscale Rummage Sale at the end of the event.
Gorton Community Center will take and may use photos and videos from this event for its promotional purposes. Your attendance indicates your consent to the above.
Film and Event Refund and Cancellation Policy: There is no refund given for unused film or event tickets.
By purchasing a ticket to an event at Gorton, I acknowledge the contagious nature of COVID-19 and voluntarily assume the risk that my child(ren) and/or I may be exposed to or infected by COVID-19 by attending or participating in a Gorton program, event or activity and that such exposure or infection may result in personal injury, illness, permanent disability, and death. I understand that the risk of becoming exposed to or infected by COVID-19 at Gorton may result from the actions, omissions, or negligence of myself and others, including, but not limited to, Gorton employees, volunteers, and program participants and their families. I voluntarily agree to assume all of the foregoing risks and accept sole responsibility for any injury to my child(ren) or myself (including, but not limited to, personal injury, disability, and death), illness, damage, loss, claim, liability, or expense, of any kind, that I or my child(ren) may experience or incur in connection with my or my child(ren)'s attendance at Gorton or participation in a Gorton program, event or activity ("Claims"). On my behalf, and on behalf of my children, I hereby release, covenant not to sue, discharge, and hold harmless Gorton, its employees, agents, and representatives, of and from the Claims, including all liabilities, claims, actions, damages, costs or expenses of any kind arising out of or relating thereto. I understand and agree that this release includes any Claims based on the actions, omissions, or negligence of Gorton, its employees, agents, and representatives, whether a COVID-19 infection occurs before, during, or after participation in any Gorton program, event or activity.