Friday night concert timeline / Concessions for sale, including beer & wine
7:00-8:15 PM concert (no intermission)
8:15-8:45 PM conversation with artists
Fareed and Goran are back!!! Last season's audiences loved this guitar duo so much that we just had to invite them to play for you again!!! You'll be amazed at the 1000s of notes these two musicians will play – and the joy and natural ease of their performance is truly inspirational. Along side this duo we have the perfect compliment with the amazing photo mosaic art of Jen McNulty – 1000s of notes and 1000s of photographs all in one event!
Inspired by the rhythms and melodies of flamenco, jazz, classical, rock and the Balkan region, this performance features the unrivaled guitar artistry of two of the finest players of their respective generations. Their music is carefully balanced between blazing virtuosity and sheer beauty. Together, Goran Ivanovic and Fareed Haque recorded three CDs – Macedonian Blues, 7 Boats and IndoBalkan – to great critical acclaim, even getting the nod as top best acoustic guitar albums 2004 from Acoustic Guitar magazine.  Please enjoy this video  from their Rendezvous Arts 
performance during our Season 2 events! 
https://youtu.be/1b_qU1y3XFk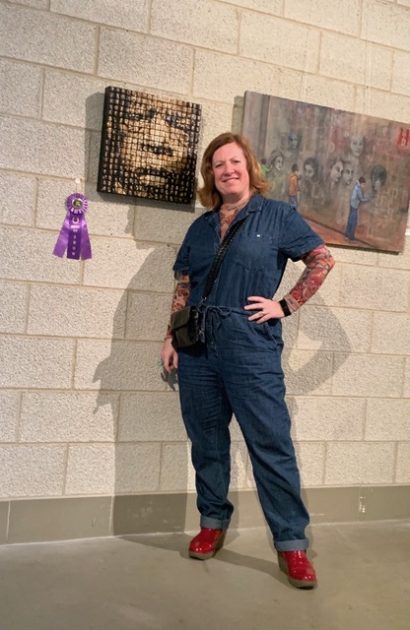 After graduating from the University of Illinois in Champaign/Urbana in 1991, with a Bachelor's degree in Advertising & minor in Art History, McNulty continued her post-graduate journey to the Minneapolis College of Art & Design for illustration. In 1992, she moved back to Chicago and began to show her work. Her illustrations were published in over 30 national & independent publications, such as
Crane's Chicago Business
,
L.A. Reader
,
Austin Chronicle
&
San Francisco Bay Guardian
. In the mid-90's, McNulty began working in advertising as an Art Buyer at prestigious Chicago agencies. In 1999, she moved to London, England, where her interest in mosaics was born. She saw this ancient art form everywhere. The notion of illustrating a story with tiles piqued her interest. McNulty was inspired to research the process and soon began merging her illustration background with mosaic tiles, all on antique pieces found on the Portobello Road in London.
After moving back to Chicago in 2002, McNulty continued with her mosaic work as well as exploring photography. In 2008, she worked with acclaimed photographer Liz Chilsen as her project manager. This relationship deepened her knowledge of photography and has enhanced the artist that she is today. McNulty now divides much of her time between her family and working in her art studio. She currently resides in Oak Park, Illinois, where the bulk of her work is in commissions for her 3D Photo Mosaic piece.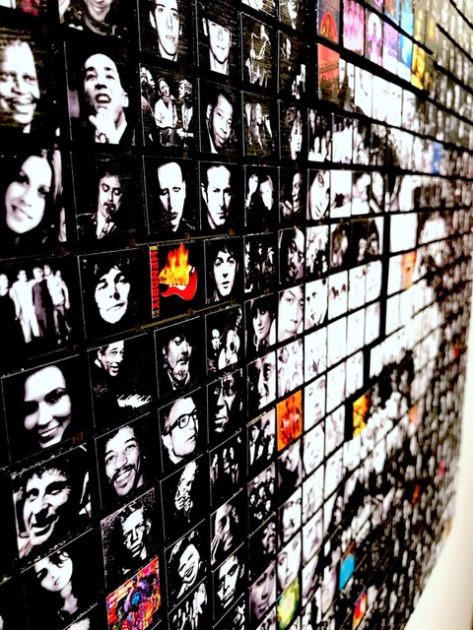 Rendezvous Arts is a chamber music and visual arts series started by several of the musicians of the Lake Forest Symphony. When the orchestra sadly folded, they wanted to find a way to continue to play for the friends that they had made from the Symphony's audience – and so the plan to continue the orchestra's Salon Series chamber music program was born.