The Okee Dokee Brothers
Gorton Center Live Presents: The Okee Dokee Brothers
Presenting Sponsor: The Lake Forest Bank & Trust Company
Event Sponsors: North Shore Gas and The Hender & Nero Financial Group 
Join us for an outdoor summer family Concert!  In the event of rain, concert moves to theater.
This American bluegrass/American roots GRAMMY award winning duo has put their passion for the outdoors at the heart of their children's music.  A five-time Parent's Choice Award winner, they have garnered praise from the likes of NPR's All Things Considered and USA Today, and have been called "two of family music's best songwriters."
Justin Lansing and Joe Mailander have been exploring the outdoors together since they were kids. Now, as the GRAMMY-winning Okee Dokee Brothers, they write songs to encourage kids and families to get outside and get creative. Their latest album Winterland, is a tribute to the season of coziness, family time, and outdoor fun! This cold-weather project is the follow-up to their wildly popular Adventure Album trilogy which was inspired by their extended canoe trip down the Mississippi River (Can You Canoe?), their month-long trek along the Appalachian Trail (Through The Woods) and a joyous horseback adventure through the American West (Saddle Up).
With songs written under wide-open skies and harmonies fine-tuned around the campfire, the natural world is at the heart of their Americana folk music. The Okee Dokee Brothers make room for kids to dance, for parents to share stories, and for everyone to gain respect for nature, each other, and the world we live in.
Bring your lawn chairs!
YOU MUST CHECK IN WHEN YOU ARRIVE! Please find the check-in table on the sidewalk in front of our building when you arrive and you will receive a wristband for the event.
Parking: You may park in our upper lot, across the street at the train station, and along the north side of Illinois Road.
Our restrooms in the building will be open.  There will be plenty of soap and sanitizer on hand.
Pets are not allowed at this event.
Cash bar/concessions will be available for sale during the show.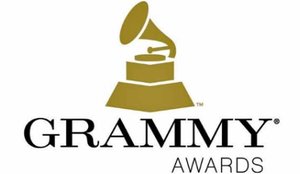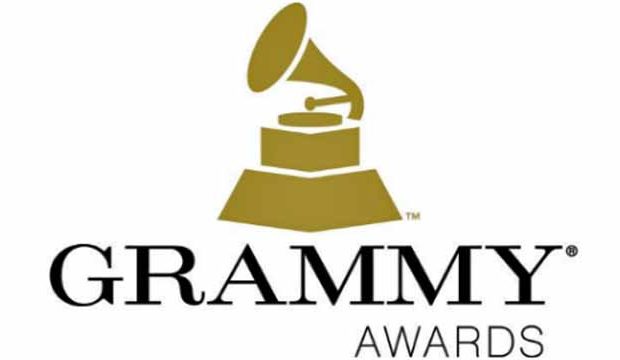 "If you've already burned through every Kidz Bop CD known to man and you want something a little more pleasing to your ears, Grammy-winning duo The Okee Dokee Brothers are coming to the rescue."
– Wall Street Journal
———

"These Grammy Award-winning artists, who specialize in folk music and Americana, sing of cold-weather joys. …in addition to extolling the fun of ice fishing, dog sledding and encountering a friendly yeti, the songs on Winterland deal with more serious subjects, like life cycles and tolerance."
-Laurel Graeber, The NY Times

———

"[The Okee Dokee Brothers] remind us of the American belief that we're bound for better weather. Their album [Can You Canoe?] celebrates everyday explorers, young and old, who rediscover that notion daily"
– NPR's All Things Considered
———

"[Through the Woods] is at times moving, at times raucous, and always rooted in a simultaneous respect for the natural world and the rich musical traditions of Appalachian mountain music."
– The Washington Post
——— 

"The lyrics are playful, engaging and subtly filled with life lessons. These are songs that encourage kids to find happiness with fewer material possessions and embrace adventure even in trying situations. Without getting preachy or heavy-handed, Mailander and Lansing come off like happy, kind and fun big brothers eager to show their younger siblings how to have an ethically sound and green-conscious good time."
– Chicago Tribune
———
"Listening to an Okee Dokee Brothers album feels like stumbling out of the woods and finding some old friends strumming instruments around a campfire…Each album has at least one song that makes me cry
and another that makes me laugh out loud."
– Outside Magazine
———
Gorton Center will take and may use photos and videos from this event for its promotional purposes. Your attendance indicates your consent to the above.
Film and Event Refund and Cancellation Policy: There is no refund given for unused film or event tickets.
By purchasing a ticket to an event at Gorton, I acknowledge the contagious nature of COVID-19 and voluntarily assume the risk that my child(ren) and/or I may be exposed to or infected by COVID-19 by attending or participating in a program, event or activity and that such exposure or infection may result in personal injury, illness, permanent disability, and death. I understand that the risk of becoming exposed to or infected by COVID-19 at Gorton may result from the actions, omissions, or negligence of myself and others, including, but not limited to, Gorton employees, volunteers, and program participants and their families. I voluntarily agree to assume all of the foregoing risks and accept sole responsibility for any injury to my child(ren) or myself (including, but not limited to, personal injury, disability, and death), illness, damage, loss, claim, liability, or expense, of any kind, that I or my child(ren) may experience or incur in connection with my or my child(ren)'s attendance at Gorton or participation in a Gorton program, event or activity ("Claims"). On my behalf, and on behalf of my children, I hereby release, covenant not to sue, discharge, and hold harmless Gorton, its employees, agents, and representatives, of and from the Claims, including all liabilities, claims, actions, damages, costs or expenses of any kind arising out of or relating thereto. I understand and agree that this release includes any Claims based on the actions, omissions, or negligence of Gorton, its employees, agents, and representatives, whether a COVID-19 infection occurs before, during, or after participation in any program, event or activity that took place at Gorton.
Artists, dates, times, prices and fees are subject to change.