Gorton Center and Lake Forest Open Lands present… ALL AGES Best of Fest!
A curated look at some of the very best Mountainfilm on Tour has to offer. The program offers an eclectic mix of films about extreme sports, nature, and animals. Bring the whole family along for a memorable experience in our John and Nancy Hughes Theater! We carefully selected films for this program that we feel will be a big hit with our community. Suitable for all ages.
All ages BEST OF FEST FILMS:
Adventures At Home
My favorite part is when her brother saves her. I love my brother! –Miller Sheedy, age 5
USA/ Duration: 4 min
Directed by: Travis Lupher
Janwar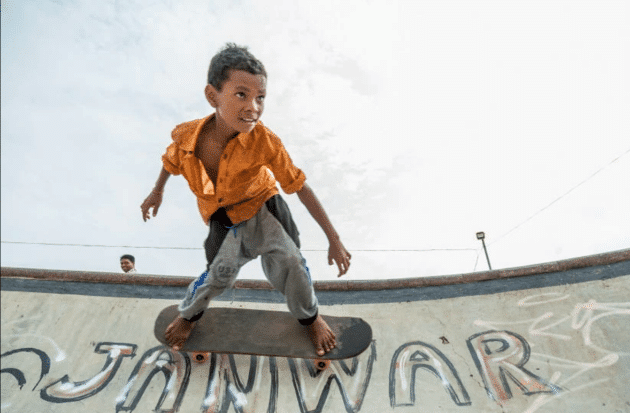 In one of the largest and poorest states in India, there lies a community skate park built-in 2015. Ulrike Reinhard, the creator of this Janwaar Castle, is all about challenging the status quo and providing a safe space for kids to find their own way. Skateboarding is the ideal disruptor t the mainstream mentality for the youth of Madhya Pradesh. The castle has become a haven for the two castes in the village to interact with one another through the shared passion of skating.
USA/ Duration: 11 min
Directed by: Danny Schmidt
Fuel
For Alta professional skier Madison Rose Ostergren, big mountain skiing is a form of personal expression — not to be squeezed into a specific mold. Her determination to show up as her true authentic self, despite pressures from the outside world, is nothing short of inspiring.
USA/ Duration: 6 min
Directed by: Iz La Motte
Little Forest
This film brings recognition to flooding caused by deforestation. It is the story of a girl growing up with a tree that she becomes attached to. That tree later helps her through the floods. –Townes Merritt, age 15
Argentina/ Duration: 8 min
Directed by: Paulina Muratore
Wood Hood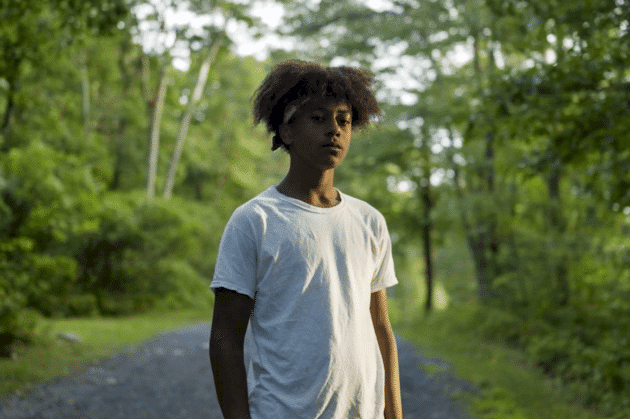 DeVaughn is a 15-year-old kid from New York City who loves skateboarding and craves a "quiet place" to escape the chaos of his home, the city, and kids that steal from him. The film follows DeVaughn on a weekend-long group camping trip with Camping to Connect, a BIPOC-led mentorship program that teaches leadership, brotherhood, and inclusion in the outdoors. One leader states, "these kinds of conversations are rare for men that look like us," and as the film weaves between the city and the woods, a place that is unfamiliar and historically inaccessible to these kids, we witness the joy and growth that is possible when kids have an opportunity to find that "quiet place."
USA/ Duration: 16 min
Directed by: Alex Cullen
The Train Station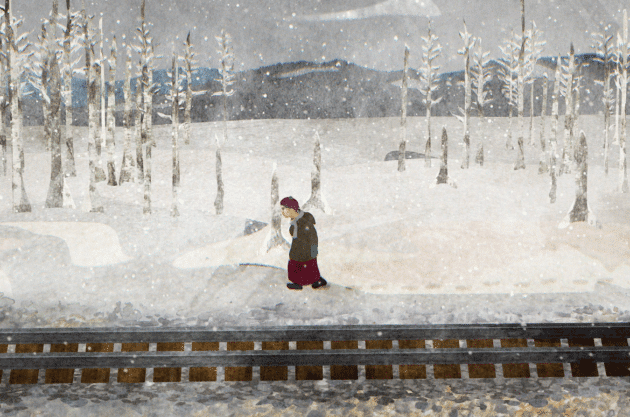 Inspired by her father's experience of his Canadian Indian Residential School, the filmmaker from the Stellat'en First Nation animated this beautiful story to make sure we remember the past so we don't repeat it. –Jake Martin, age 17
Canada/ Duration: 2 min
Directed by: Lyana Patrick
The Trails Before Us
Nigel James's parents and grandmother are immensely proud that he brought mountain biking to their remote corner of the Navajo Nation. His grandmother, Lorraine Herder, is gratified to see old horse trails restored and repurposed. Mountain biking reminds his father Marvin of the sacred bond between the Diné people and horses. Whether they traverse the landscape on horseback or on bike, the journey connects the Diné to their land and traditional culture.
USA/ Duration: 13 min
Directed By: Fritz Bitsoie
Write Your Line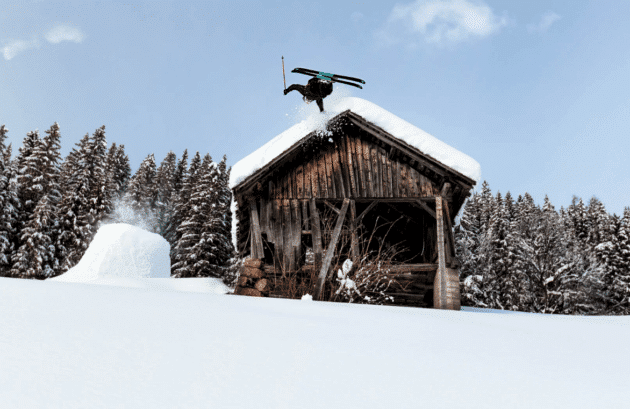 This is totally a kids' film. Kids love the internet and the internet loves skiing. This time, watching the internet helped Ben get outside and write his own "ski" line. –Zoe Cooper, age 10
France/ Duration: 3 min
Directed by: Andy Collet & Marc Augey