Master the Art of DIY Lash Enhancement
Time
Thu, November 09, 2023
6:00 pm - 7:30 pm
Location
Gorton Center
400 East Illinois Road Lake Forest, IL 60045
The Lash Shrink is thrilled to share with you the art of applying, removing, storing, and reusing DIY lashes, allowing you to enjoy stunning lashes for up to 48 hours with proper care. As someone who deeply understands that lash extensions may not align with everyone's preferences, she is committed to providing options that suit your individuality and lifestyle. Her passion lies in empowering women to make choices that enhance their natural beauty. Join Aruna the Lash Shrink on this exciting journey as you embrace the world of DIY lashes while celebrating the power of choice and self-expression.
This workshop runs on Thursday, November 9, 6:00pm – 7:30pm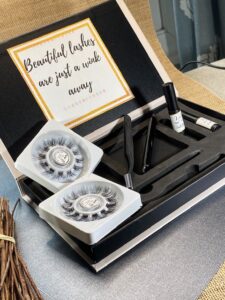 Gorton Center will take and may use photos and videos from this event for its promotional purposes. Your attendance indicates your consent to the above.