Increasing Board Engagement – Dinner and Presentation Part of the Leading for Good Lake County Series
This event is at capacity. If you are interested in attending, please call Gorton at 847-234-6060 for more information.
The final event in a three-part Leading for Good Lake County 2019 series, please join us May 22nd for Increasing Board Engagement dinner and presentation! The topic of the presentation will be Board Roles & Responsibilities.
Today's nonprofit board members and their organizations face a challenging environment due to a variety of factors (including increasing regulation and oversight). How should nonprofit leaders support   their board members to help them react to this environment? How can board members satisfy their fiduciary obligations while also allowing organizations to maximize their impact and fulfill their missions?
In this program, you will acquire the necessary tools to assist executives and board members to maximize engagement and effectiveness in a non-profit environment; laying this groundwork is critical for the organization's future strategic planning. You will also explore the key roles and responsibilities of staff leadership and board members and create a framework for sound and effective governance. Kellogg Center for Nonprofit Management faculty will engage you with a rich mix of classroom learning and interactive discussion to further your knowledge on good governance practices of nonprofit board members and senior executives.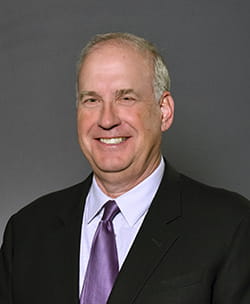 Faculty: Mark McCareins, Clinical Professor of Business Law & Co-Director, JDMBA Program, Kellogg School of Management
Your ticket includes dinner and a presentation.
The 2019 Leading for Good Lake County is a collaborative initiative presented in partnership by Gorton Community Center and the 2019 Greater Good Project, The Lake County Community Foundation, and Northwestern Kellogg Executive Education, aimed at helping to build the nonprofit sector by cultivating and connecting local volunteer leaders with Lake County nonprofit organizations. It is a continuation of the 2017 Leading for good series.
Gorton's Greater Good Project is generously supported by The Grainger Foundation.
Gorton Community Center will take and may use photos and videos from this event for its promotional purposes. Your attendance indicates your consent to the above.
Film and Event Refund and Cancellation Policy: There is no refund given for unused film or event tickets.
Collaborators on this Series