Greater Good/Kellogg Workshop: Donor Cultivation & Stewardship Part of the Greater Good Project
Individual giving is critical for the success of your nonprofit organization.  However, how do you find prospective donors and how do you continue to ensure your donors are engaged and connected to the mission of your organization?  This workshop will allow you to explore ideas around prospects – how many do you need, how do you find them and how do you introduce them to your organization.  In addition, you will learn best practices for engaging your donors in the ways that are meaningful and impactful for them.
This workshop includes continental breakfast and lunch.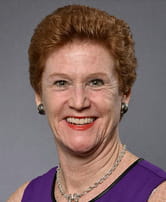 Liz Livingston Howard, Clinical Professor of Management and Director of Nonprofit Executive Education, Kellogg School of Management
Liz Livingston Howard is a graduate of Northwestern University and holds an MBA degree from the Kellogg School of Management at Northwestern. Ms. Howard is the Executive Director of Kellogg's Center for Nonprofit Management and a Clinical Professor of Management. She developed and teaches curriculum for MBA students and nonprofit executives. Ms. Howard serves as the Academic Director for a variety of nonprofit executive education courses and designs custom executive education programs for local, national and global clients.
Previously, she served as Assistant Dean for Development for Kellogg from 1994 to 2003. In that role, she was responsible for the fundraising activities of the Kellogg School including alumni and individual solicitation, corporate and foundation grants. She was involved with the $1.4 billion Campaign Northwestern. During her tenure, total giving to the school increased 100% and the Kellogg School raised over $100 million for significant objectives in Campaign Northwestern.
Prior to joining the Kellogg School, Ms. Howard served as a fundraising consultant with Charles R. Feldstein & Company, based in Chicago. Her additional development work was as Director of Development for the Chicago Tourism Council/Mayor's Office of Tourism for the City of Chicago and as the first Director of Development for Regina Dominican High School, Wilmette, Illinois.
Outside of her professional responsibilities, Ms. Howard has been involved with a number of philanthropic organizations in Chicago. She was selected as a Leadership Greater Chicago Fellow to participate in a unique, year-long venture to deepen the understanding of greater Chicago, thereby enhancing the future quality of civic and community leadership. In addition, she served as the founding chairman of the Chicago Community Trust Young Leaders Fund, an endowment fund established in 1994 by young professionals in Chicago to educate them about grant-making and the value of philanthropy.
Currently, she serves as Secretary of the 100 Club of Chicago, providing financial assistance to the families of first responders killed in the line of duty in Cook  and Lake County, Secretary of the Irish Fellowship Club of Chicago, and a member of the Women's Board of Northwestern University. She has provided consulting services for local nonprofits in the areas of fundraising, marketing, strategic planning, and board governance.
This program is generously funded by The Grainger Foundation
Gorton Community Center will take and may use photos and videos from this event for its promotional purposes. Your attendance indicates your consent to the above.
Class Refund and Cancellation Policy: Refunds will only be given up to one week prior to the first week of class of any session. (The refund period for some classes, which require advanced reservations or purchase of materials, may be more limited.) Cancellations will incur a $5 handling fee for programs costing under $100 and a 10% handling fee for programs with fees of $100 or more. If a class is cancelled due to insufficient enrollment, you will be notified, and a full refund will be given.
By purchasing a ticket to an event at Gorton, I acknowledge the contagious nature of COVID-19 and voluntarily assume the risk that my child(ren) and/or I may be exposed to or infected by COVID-19 by attending or participating in a Gorton program, event or activity and that such exposure or infection may result in personal injury, illness, permanent disability, and death. I understand that the risk of becoming exposed to or infected by COVID-19 at Gorton may result from the actions, omissions, or negligence of myself and others, including, but not limited to, Gorton employees, volunteers, and program participants and their families. I voluntarily agree to assume all of the foregoing risks and accept sole responsibility for any injury to my child(ren) or myself (including, but not limited to, personal injury, disability, and death), illness, damage, loss, claim, liability, or expense, of any kind, that I or my child(ren) may experience or incur in connection with my or my child(ren)'s attendance at Gorton or participation in a Gorton program, event or activity ("Claims"). On my behalf, and on behalf of my children, I hereby release, covenant not to sue, discharge, and hold harmless Gorton, its employees, agents, and representatives, of and from the Claims, including all liabilities, claims, actions, damages, costs or expenses of any kind arising out of or relating thereto. I understand and agree that this release includes any Claims based on the actions, omissions, or negligence of Gorton, its employees, agents, and representatives, whether a COVID-19 infection occurs before, during, or after participation in any Gorton program, event or activity.