Greater Good/Kellogg Workshop: Donor Cultivation & Stewardship Part of the Greater Good Project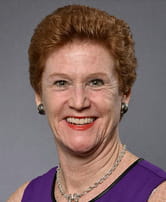 Liz Livingston Howard, Clinical Professor of Management and Director of Nonprofit Executive Education, Kellogg School of Management
Individual giving is critical for the success of your nonprofit organization.  However, how do you find prospective donors and how do you continue to ensure your donors are engaged and connected to the mission of your organization?  This workshop will allow you to explore ideas around prospects – how many do you need, how do you find them and how do you introduce them to your organization.  In addition, you will learn best practices for engaging your donors in the ways that are meaningful and impactful for them.
This workshop includes continental breakfast and lunch.
This program is generously funded by The Grainger Foundation
Gorton Community Center will take and may use photos and videos from this event for its promotional purposes. Your attendance indicates your consent to the above.
Class Refund and Cancellation Policy: Refunds will only be given up to one week prior to the first week of class of any session. (The refund period for some classes, which require advanced reservations or purchase of materials, may be more limited.) Cancellations will incur a $5 handling fee for programs costing under $100 and a 10% handling fee for programs with fees of $100 or more. If a class is cancelled due to insufficient enrollment, you will be notified, and a full refund will be given.