'-Eat & Experience Easy Vegan Chili at Gorton same day.
-Experience the latest soul food vegan trends for snacks.
-Get a signed copy of book (optional) and educate yourself on the benefits of eating organic plant-based foods with better health outcomes.
-Eat and enjoy sweet soulful music and have fun cooking and having wine in one hour; LF mom has offered to share the crockpot results later. EAT again!
MENU:
Spicy Cucumber Chips with Hummus
Best Vegan Chili and Corn Bread
Fruit Skewers
This class runs on Wednesday, October 19, 12:00pm – 1:30pm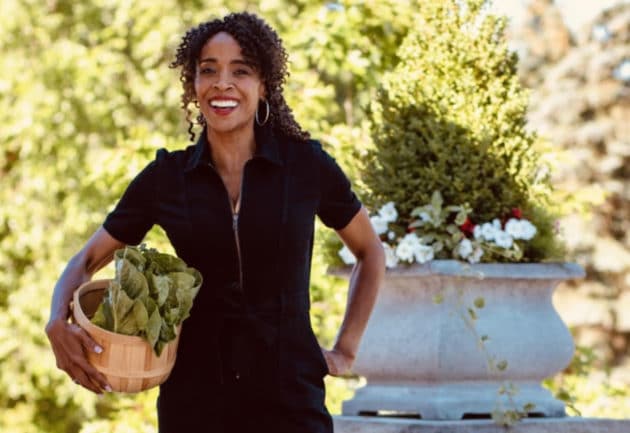 Dena Dodd Perry is an award-winning market researcher with over 20 years of experience in the wellness industry. Detoxelicious is her first health and fitness book. Dena is a momprenuer and yoga teacher 500-CYT. She received her 200 CYT training in Hot Power Yoga. Her training is in all major aspects of yoga including restorative yoga, pranayama breathing exercises, gentle flow yoga, chair yoga, detox yoga, pregnancy yoga and many other styles. Dena received her specialized mantra meditation training from the Deepak Chopra Center in San Diego. She truly loves sharing the gift of yoga with beginners with an emphasis on breath, body alignment and meditation. . Dena received her industrial engineering and MBA degrees from Northwestern University. She resides in Illinois with her husband, three kids and her dog. She and her husband are active philanthropists in the Chicagoland area for Primo Center for Homeless Families, Chicago Children's Museum and Boys and Girls Clubs of Chicago. She strongly believes that giving back to communities is the price we pay for living. Dena also wants people to live well longer with plant-based lifestyle changes. She views this as service to her community; when you learn… teach.